Advanced research facilities to progress pharmaceutical, OTC products
• CLINUVEL completes construction of Singaporean Research & Development Centre (VALLAURIX Pte Ltd)
• ISO17025, Good Laboratory Practice
• Economic Development Board investment of up to S$500,000 to base CLINUVEL's R&D in Singapore
• CLINUVEL Group reinvest funds for short-and mid-term growth
• Focus of VALLAURIX:
– OTC product line
– Afamelanotide liquid formulation PRÉNUMBRA®
– Second-generation melanocortins: CUV9900, phimelanotide, parvysmelanotide
• Full integration of VALLAURIX R&D teams within CLINUVEL Group.
CLINUVEL PHARMACEUTICALS LTD today announced that it has formally opened its advanced centralised Research & Development Centre in Singapore, operating through its fully owned subsidiary VALLAURIX Pte Ltd. The new laboratories will expedite ongoing projects and greatly increase the research and development capacity of the VALLAURIX team. The construction of the facilities commenced in 2019 but incurred a delay of four months, owing to the governmental circuit breaker put in place to contain the spread of the coronavirus. Upon final regulatory inspections and certification, the laboratories will operate according to Good Laboratory Practice and under ISO 17025.
VALLAURIX SINGAPORE – OBJECTIVES
CLINUVEL has developed and commercialised its novel pharmaceutical, SCENESSE®, containing the first-generation melanocortin drug afamelanotide, and is actively expanding its development pipeline through VALLAURIX.1 The Company opened the first VALLAURIX facility in Singapore in 2014, with an emphasis on experimental and analytical output, including developing novel products and melanocortins. Initial research years focussed on early discovery, in vitro testing, and analyses of new molecules, not limited to over-the-counter (OTC) products for medicinal and general public use. The liquid injectable formulations of afamelanotide (PRÉNUMBRA®), developed in the VALLAURIX lab, were announced in July 2020 and will be assessed in the clinic for acute conditions.
VALLAURIX has followed a staged expansion as the knowledge and capacity of its research teams grows. Among multiple parallel projects the short-term R&D and commercial objectives are planned in three stages:
FUNCTIONS OF VALLAURIX SINGAPORE
CLINUVEL is affirming its focus on key areas such as molecular profiling, peptide chemistry and polymer science. The VALLAURIX facilities in Singapore comprise analytical and biological laboratories. Among the key functions are Advanced
Analytical Chemistry, Materials Science, Regulatory Chemistry-Manufacturing-Control (CMC), Quality Assurance, Good
Laboratory Practice, Informatics and Computational Modelling, Pharmaceutical and Formulation Science, Analytical Sciences, Comparative Medicine and ASEAN Regulatory Affairs. The biological lab capabilities include the conduct of ex vivo experiments and bioassays and studies on fresh biological and tissue cultures. Essential to the continued success of VALLAURIX Singapore is full integration and cross-functional operations within the CLINUVEL Group, whereby staff are operating under CLINUVEL's global policies.
 Pilot launch OTC product line to target groups;
PRÉNUMBRA®– stability data; commissioned manufacturing for PRÉNUMBRA®; and
Formulation of second-generation melanocortins, including: CUV9900, phimelanotide and parvysmelanotide.
INVESTMENT IN R&D In April 2020, after reviewing VALLAURIX's scientific results and progress, the Singapore Economic Development Board decided to invest up to S$500,000 to complement CLINUVEL's financial commitments to constructing state-of-the-art facilities in the country. VALLAURIX operates its advanced facilities within Singapore Science Park, a research, development and technologies hub in Singapore. CLINUVEL is committed to investing a sizeable percentage of its assets to further its research & development in pharmaceuticals and associated fields of medicine. The principal objective is to commercialise innovative pharmaceuticals and new OTC product lines which complement the specialised fields of medicine on which the Company has focused. Singapore was chosen as CLINUVEL's main research centre due its geographical location, excellent infrastructure and public safety, but most of all because of the superior education system and access to scientific talent.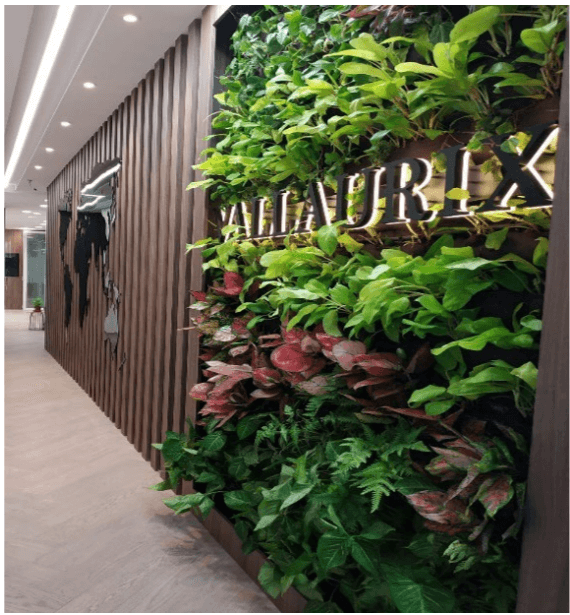 COMMENTARY
"CLINUVEL's technology is complex since it focuses on a novel group of molecules belonging to the family of melanocortins," CLINUVEL's Chief Scientific Officer, Dr Dennis Wright said. "Yet our company's strategy is relatively simple: we have established ourselves as experts in peptide science and polymer technology over recent years.
 "Now that CLINUVEL has successfully developed its innovative technology SCENESSE® from bench to two markets, we aim to accelerate the release of novel pharmaceutical and OTC products belonging to the same family of chemicals. In following our staged approach, we have built a foundation in terms of specific knowhow, talented professionals, integrated functions, financial resources and – above all – clinical assessment and experience to prioritise unserved severe disorders.
"In addition, our team has proven to possess the stamina to collaborate for decades, to focus on a scientific topic while deepening our core expertise. Therefore, we now have the basis to expand the Company organically with minimal risk, since we stay within contiguous fields of medical technology," Dr Wright said. 
"It is a privilege to see the planning of facilities coming to fruition, akin to scientific research projects becoming clinical reality," Head of the VALLAURIX Research & Development Centre, Dr Uma Rai said. "VALLAURIX can only achieve its scientific goals because we attracted and retained the right talent and faculty, who come together in a truly interdependent team knowing that speed of progress rests on each member. Here at VALLAURIX we have been given the opportunity to build this team. Our scientists in Singapore have come to realise that being part of the CLINUVEL Group is not only exciting but maybe a once in a lifetime opportunity for those who aim to translate research into commercial pharmaceutical products."
1 SCENESSE® (afamelanotide 16mg) is approved in the European Union as an orphan medicinal product for the prevention of phototoxicity in adult patients with erythropoietic protoporphyria (EPP). SCENESSE® is approved in the USA to increase "painfree" light exposure in adult EPP patients with a history of phototoxicity. Information on the product can be found on CLINUVEL's website at www.clinuvel.com.