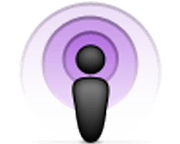 "A fantastic outcome for Clinuvel"
On Monday 17th May, 2010, CLINUVEL announced that the Italian Medicines Agency (AIFA) had listed CLINUVEL's proprietary drug, Scenesse®, as a treatment available for prescription and reimbursement for erythropoietic protoporphyria (EPP) under Law 648/96 in Italy.
The following day, CLINUVEL announced its approved trade name and brand for the drug; Scenesse®.
Drawing on his experience within the international pharmaceutical and life sciences industries, Dr Roger Aston was asked for his views on these two announcements.
This audio file is available for download in mp3 format. Right click here and select "Save link as" to save this file to your computer.