When it comes to innovation, the incumbent companies aren't in the driver's seat
By Giles Delaney*
Transformational businesses, do we need them?
The answer, instinctively, is yes. But the real question is just who are the companies spending billions on the technology-driven innovations that will shape our society over the remainder of the century and – hopefully – address pressing issues such as pollution, poverty, and looming energy and water shortages.
Recent experience suggests the real transformative changes are being driven by new innovators: those playing with a clean whiteboard rather than incumbents in a particular industry. By their nature, the legacy operators are lumbered with outdated products, systems and cultures and have the turning circle of a B-double truck when it comes to adjusting to the new paradigm.
There's no more salutary a tale than the tardy reaction of the old-world media publishers to the digital threat that has delivered valuable ad dollars to the likes of Google and Facebook.
The automotive industry also provides a good example of how the established and new players have reacted to the transformative challenge: the sector is both a fast adopter and adapter of technology, and an innovator in its own right.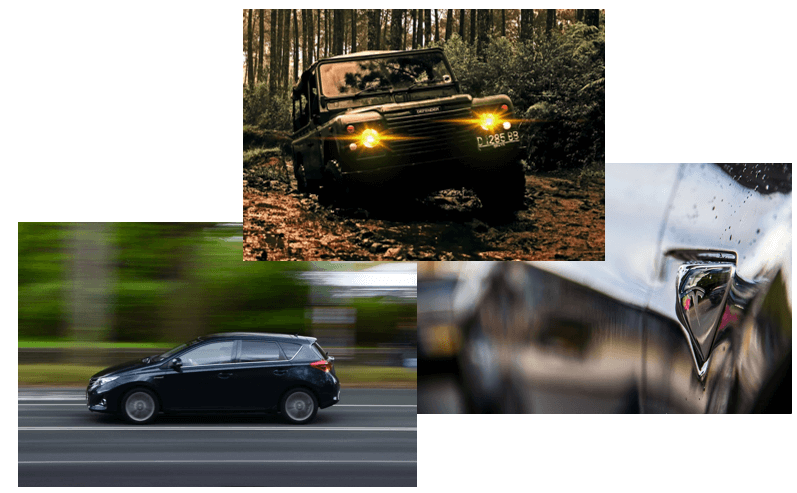 Two developments in particular – electric and autonomous vehicles –promise to subvert the 130-year old model of the internal combustion powered automobile, driven by an erratic human being.
On the electric vehicle side most – if not all – of the traditional manufacturers have spent billions of dollars on developing electric vehicles. Models such as the Nissan Leaf and Chevrolet Volt are reasonably common on our roads. However, given the first prototype electric car was supposedly produced in 1828 –well before the petrol engine – they've had plenty of time to think about it.
As with most transformative products, the electric vehicle has navigated numerous twists and turns over the years.
After the US Clean Air Act was introduced in 1970, interest in electric vehicles surged and the car makers produced a number of prototypes. At the 1972 Munich Olympics, BMW showcased a 1602E with a top speed of 86 kilometres an hour (not bad given it was weighed down by twelve standard car batteries). Battery maker Exide obliged with a sporty red pop-top machine called the Sundancer.
The two oil shocks of the 1970s also piqued interest, but momentum stalled after Middle Eastern geopolitical tensions eased and the bowsers returned to normal supply. The car makers blamed consumers for the dwindling interest, but conspiracy theories persist. In the 1990s, GM built 1117 units of the self-explanatory EV1, which could be leased but not bought. But GE then recalled and crushed all but 40 of the cars at the expiry of their leases, allegedly because it feared the short-term cost of development and the longer-term revenue loss; the vehicles required less maintenance than their petrol cousins. Oil companies were also blamed for the overturning of a clean air dictate in California, requiring the seven big car makers to develop electric vehicles in tandem with conventional ones.
Fast forward to today and Elon Musk has heralded a new age in electric car design. Once the sorry end of the automotive industry, electric cars have been overturned by Musk's visionary portfolio of battery powered vehicles, characterised by style, performance and appeal. The change has been so overwhelming even gas-guzzling industry GM giants Chevrolet and Cadillac have introduced electric models in an attempt to keep pace. In spite of a March quarter downturn in deliveries, Tesla's sales have been electrifying:  the flagship Model 3 sold more than 139,000 models in 2018, making the sales numbers of the once glorified Toyota Prius of 27,795 seem meagre in comparison.
In effect Elon Musk has achieved not the impossible, but certainly the improbable:  transforming what was once the eco-warrior's pumpkin into a luxury carriage.  But given investor concerns about Tesla's cash burn – the company lost $US702m in the March quarter – Musk also needs to make sure these sleek vehicles pay their way and not leave his next capital raising to one minute to midnight.
Meanwhile, vacuum cleaner mogul James Dyson's Dyson Industries is deploying its smarts in small-scale electric motors to produce an electric vehicle from scratch, at a reported cost of at least £2.5 billion. Unusually, and in the face of some scepticism, Dyson is locating its manufacturing operation in Singapore, a nation not known for large-scale fabrication given the dearth of land. But Dyson CEO Jim Rowan argues the left-field move makes sense, given the access to high-growth markets, a skilled workforce and an extensive supply chain. "It is therefore the right place to make high quality tech-loaded machines and the right place to make our electric vehicles," Rowan declares.
Turning to robotic vehicles, Google and Apple lead a band of tech innovators that are very much in the driver's seat (perhaps that should be the passenger seat, next to the robot). Ride share companies Uber and Lyft have bold, albeit rather fantastical, strategies of implementing hovercraft and air-shuttle services; proposals that are more back to the future than backed by reality.
Now housed in Waymo – as in 'new way forward in mobility' – Google has already spent billions of dollars in developing its driverless vehicles, including ten million miles of testing. Interestingly, Waymo has abandoned plans for a 'Google Car' per se, in favour of providing the componentry to other car makers, which explains why they're holding back. Business magazine Forbes describes the project as Google's biggest "moonshot" venture and an acid test on whether the behemoth can diversify revenues beyond its (currently) lucrative advertising revenues.
Our final transformative exemplar in the auto sector is more a case of makeover rather than do-over.
Owned by Jim Ratcliffe, Britain's richest person, petrochemical giant Ineos is pursuing Projekt Grenadier, an ambitious plant to reinvent the most recognisable Land Rover (known most recently as the Defender). Car aficionados will know that Jaguar Land Rover ceased production of the workhorse in 2016, much to the chagrin of farmers, off roaders and weekend pheasant shooters not quite able to stretch their finances or comfort levels to a Range Rover. The so-called son of the Defender will retain the utilitarian feel, but incorporate the same turbo petrol and diesel motors found in the Bavarian car maker's upmarket models. The luxe Defenders may also include a cup holder or two!
As your columnist observed in his previous musing ("Business execution: what really matters and what really is valued"), there's a fine line between companies adopting innovation and straying beyond their comfort zone.
The indefatigable Richard Branson's Virgin Group remains a stellar example of how a record store (and label) successfully expanded into a slew of sectors including banking, aviation and healthcare (although not automotive, surprisingly).
The wildly expansive conglomerate GE Capital – formerly the fridge maker General Electric – is not. Once the poster child for smart diversification, GE expanded into sectors including aviation, finance and healthcare.
But eventually the company overreached amid debt and management problems and has since been broken up. If only it had stuck to the electric motors that GE made in the 1900s!
Shareholders of traditional companies demand discipline when it comes to expanding into areas beyond their remit – and so they should. But in meeting the imperative to transform, these legacy companies tend to be overly flat-footed in their response.
Fortunately, we have the Dysons and the Musks and Ratcliffes of the world willing to back their vision with big bucks – even if it's only about transforming a boxy jalopy that first rolled off the production line 70 years ago.
*This is the tenth column in a regular series about the big issues that affect CLINUVEL and the broader biopharmaceutical sector.
Giles Delaney is an experienced business journalist, having worked for newspapers and magazines in the Asia Pacific for more than three decades. As a guest writer, Delaney retains full editorial freedom and his views are his own. Delaney is happy to answer readers' questions via mail@clinuvel.com. Answers will be posted on the CLINUVEL website.
1 SCENESSE® (afamelanotide 16mg) is approved in Europe as an orphan medicinal product for the prevention of phototoxicity in adult patients with EPP. Information on the product can be found on CLINUVEL's website at www.clinuvel.com.