The US 21st Century Cures Act: a real health innovation driver, or a free kick for the drug companies?
When Barack Obama added his signature to the 21stCentury Cures Act on 13 December 2016, the outgoing president dubbed the $US6.3 billion reform as allowing breakthroughs on "most of the greatest health challenges of all time."
To date, the US public health debate has centred on the fate of the Affordable Care Act (Obamacare), which was supposed to introduce universal healthcare. These reforms are now subject to at least partial demolition by Donald Trump, who has made his opposition well known (or well Tweeted).
But in the hyper-partisan US political climate that prevails, it's easy to forget that in US politics it's never a clear-cut case of black or white (or, more accurately, red and blue). Big reforms can still happen with bipartisan support.
Signing off on the law, Obama was surrounded by a bipartisan gaggle of lawmakers including key proponent and co-sponsor Lamar Alexander, a Republican senator from Tennessee who described the Act as a "Christmas miracle … that would help virtually every American family."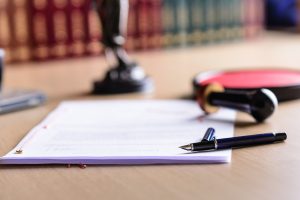 It was just as telling who wasn't present: veteran senators and healthcare advocates Elizabeth Warren and Bernie Sanders, who bitterly opposed the bill on the grounds that it was too heavily influenced by the large drug companies. Warren has just announced she will run for the presidency in 2020, while the left-of-centre independent Sanders (who lost the Democrat nomination to Hillary Clinton last time around) may do the same.
As for Trump, his zeal for the measures isn't quite as palpable as his enthusiasm for building walls, as he hasn't threatened to bulldoze the legislation in the same way he intends to destroy Obamacare.
Like the broader Obamacare package, the Act is an omnibus of measures with the lofty overall charter of accelerating medical product development and bringing new innovations and advances to patients faster, and more efficiently.
Crucially, the Act makes it easier for drug companies to obtain approval for certain new remedies, without having to complete all facets of the time honoured but expensive and protracted route of clinical trials (those that are properly randomised and appraised independently by qualified clinicians).
Instead, the Food & Drug Administration (FDA) may accept 'real world' evidence. This can include observational studies, data about insurance claim patterns or even anecdotal data. Under the mantra of "patient centred outcomes", patients involved in clinical trials or compassionate use programs will be encouraged to provide their own submissions on their experience with the drug, thus shaping the review process.
The Act also enshrines the digital sharing of patient electronic data, so that these records flow seamlessly from one provider to the other. As with other western countries, missing or erroneous data has resulted in a patient being delivered inappropriate medication and, in some cases, they have even died.
Specifically, the Act outlaws "information blocking". This is when a party deliberately thwarts such data sharing by using non-standard technology or charging exorbitant fees for exchanging information.
The Act delivers $US6.3bn of funding, primarily $US4.8bn to the National Institutes of Health for "precision medicine and biomedical research". In particular, there's $US1.5bn for research into brain disease, a condition that killed Vice President Joe Biden's son and, later, Republican congressman and presidential candidate John McCain. There's also funding for more beds in psychiatric facilities, and measures to help reduce the scourge of opioid abuse.
Few of the various interest groups seem to have a problem with the concept of throwing billions of dollars to solve major health problems. Otherwise, objections abound either about the slow pace of the rollout, or the specific contents.
On the issue of the speed of the rollout, the FDA only recently reacted by appointing a senior big pharma CEO as principal deputy commissioner (the agency's second highest-ranked officer). The candidate, Amy Abernethy is chief medical officer and chief scientific officer of Flatiron Health and a renown real world evidence expert.
The information technology lobby group IT Health Now rues the lack of progress on the information blocking measures, with no regulatory guidelines for drugs yet to emerge more than two years after Obama's flourish. Guidelines on devices have, however, been published since the legislation came into effect.
"Congress has done its part by getting the Cures Act signed into law – no small feat in the polarising political climate during which it was forged," says Health IT executive director Joel C White.
But some detractors wish the agency would hasten even more slowly, a common objection being that high-priced specialty drugs will lead to higher priced drug costs across the board and a squeeze on funding for the healthcare system overall.
"There's no evidence that there are really important cures out there that are being unnecessarily delayed," writes Aaron S. Kesselheim, associate professor of medicine at Harvard Medical School.
The Society for Patient Centered Orthopedic Surgery President James Rickert asserts the Act will lead to less effective drugs being developed.
"People are always looking for new and better treatments, but new and better treatments that are not properly vetted come with considerable risk."
In the opposing corner, the Act has been applauded by patient advocates such as the National Organisation for Rare Disorders (NORD). According to NORD President Peter L Saltonstall, the measures have the potential to help "nearly every American family, including the one in ten Americans with rare diseases who desperately need treatments and cures."
A tempered view is offered by Joseph A Goble, senior scientific account lead at The Janssen Pharmaceutical Companies of Johnson & Johnson. Writing in the peer-reviewed Journal of Managed Care and Specialty Pharmacy, Goble says that the regulator and the drug makers will need to find a reasonable common ground between taking hasty short cuts and fostering drug innovation. If the remedies turn out to be ineffective, Goble suggests, the health insurers won't fund them and the liberalised regime could thus backfire on the drug makers.
Trials for drugs and devices aren't fail safe. A fundamental flaw of current trials is that the subjects are carefully selected and homogenous, with comorbidity factors such as obesity weeded out. It doesn't work like that in the real world of heterogeneous populations with both undesirable and unsavoury lifestyles.
We've also seen some very public examples where, despite the supposed gold standard approach, patient safety has been jeopardised. In 2004, Merck was forced to recall its osteoarthritis drug Vioxx after it was linked with heart attacks and strokes (subsequent legal settlements cost the drug maker $US4.85 billion). In 2009, the Sprint Fidelis defibrillator was found to be faulty, but not before being implanted into hundreds and thousands of patients and causing many deaths. (The counter argument here is that device failures are the result of an already abridged FDA process that requires only one trial rather than two for most drugs).
But no-one wants to see the notion of evidence downgraded to the sort of dubious health claims often seen on tubs of cosmetics or nutraceuticals
Goble notes the FDA already is approving drugs at a faster rate than at any time in the last 25 years. In 2016 a drug took an average 10.1 months to approve, compared with 26.9 months in 1993.
"The (Act) places healthcare innovation at the forefront of the US national agenda," he writes.
"While many of the provisions of this law may take several years to fully materialise, prominent stakeholders will be tasked with ensuring that a hastened approval process for ground-breaking therapies does not come at a detriment to patient safety with approval of ineffective or unsafe products."
*This is the ninth column in a regular series about the big issues that affect CLINUVEL and the broader biopharmaceutical sector.
Giles Delaney is an experienced business journalist, having worked for newspapers and magazines in the Asia Pacific for more than three decades. As a guest writer, Delaney retains full editorial freedom and his views are his own. Delaney is happy to answer readers' questions via mail@clinuvel.com. Answers will be posted on the CLINUVEL website.
1 SCENESSE® (afamelanotide 16mg) is approved in Europe as an orphan medicinal product for the prevention of phototoxicity in adult patients with EPP. Information on the product can be found on CLINUVEL's website at www.clinuvel.com.