How to combine the elusive ingredients for successful innovation
Innovation has become the ultimate buzz word for marketers of anything from cars to cosmetics. Along with the freely-bandied term 'disruption', innovation (or the tautological 'new innovation') has become a debased term that masks the worth of those inventions that have truly served humanity.
By its nature, innovation is a fairly nebulous concept and hence its misuse. For every life-changing product (or concept) there are thousands more that never made it beyond the patent office, or were too trivial or ephemeral.
Microsoft founder Bill Gates loftily declared innovation as the "real driver of progress".
But developing ground-breaking innovations doesn't happen overnight, and all the greatest inventors encounter a wall of scepticism.
Thus persistence is vital, and so too is having a skerrick of good luck.
Recently the US Patent and Trademark Office granted its ten millionth patent, for a tool to improve laser detection and ranging.
Where will the next ten million come from?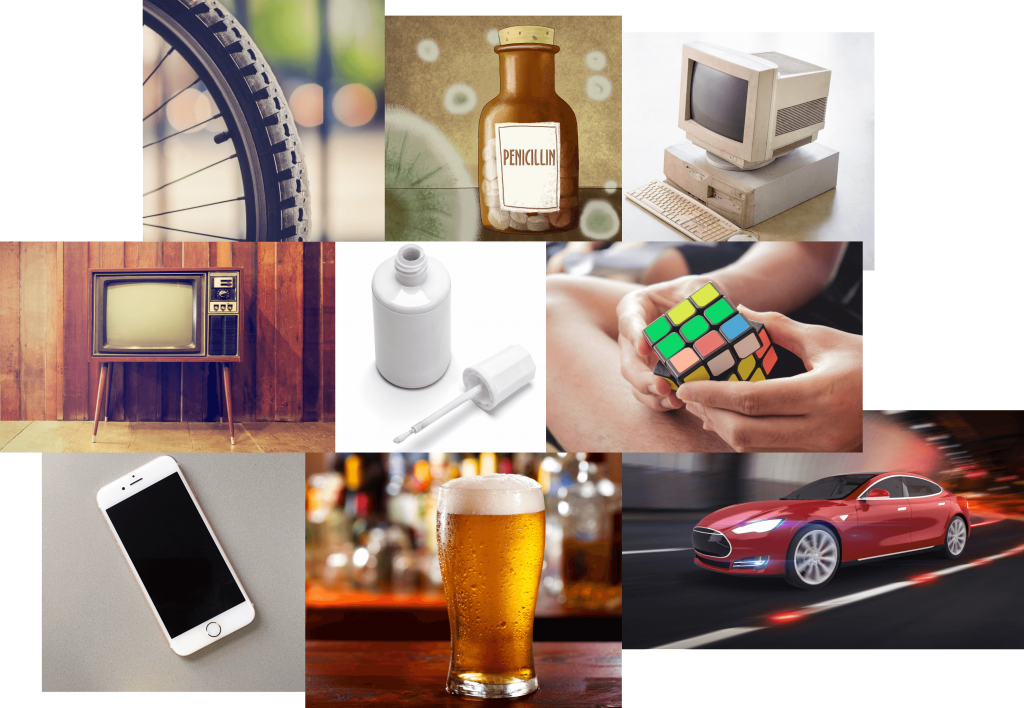 For all of the government-sponsored innovation summits and research and development programs, fostering innovation still depends on those curious boffins tinkering away in the shed, the spare bedroom or the garage (just like Apple founders Steve Jobs and Steve Wozniak).
They won't be an overnight success and will encounter many detractors, such as the 19th Century critic who said motor cars had a limited future because they would scare the horses.
How do our inspired boffins shorten the odds in their favour? Here's my six-point plan (patent pending) on doing innovation the right way.
*Be leading edge, but don't go over the precipice
History is littered with great inventions that were ahead of their time, so removed from the prevailing mindset that they didn't catch on at the time.
Innovation, of course, is all about being ahead of the pack — so there's a fine line to tread between being a visionary leader and getting lost in the clouds.
Electric vehicles are a case in point. They were actually devised late in the late 1980s, but never quite gained traction with consumers despite the oil shocks of the 1970s.
Fast forward four decades and the 'innovative' Elon Musk looks to be on the cusp of something big with his Tesla vehicle. That's because community attitudes have changed, while the product has vastly improved (I haven't had the chance to take one for a spin, but take it they're a joy to drive).
In the past, infrastructure has been an impediment for electric vehicle acceptance, but now UK oil companies are starting to install chargers at their petrol stations.
The century-long rollout of electric vehicles shows that it takes more than a light bulb moment – literally, in the case of Thomas Edison in 1879 – to foster innovation. The truth is that innovators and inventors need a commercial market if they are to make their mark in history.
Commercialisation often requires a different mindset, which is why – relevant to this readership – the founding inventors of listed tech and biotech companies tend to be displaced when the accountants and marketers take over.
The trend is so consistent that it's uncanny.
*Give humanity a helping hand
Sadly, we could do without some of the greatest world changing innovations, such as gunpowder and nuclear weapons.
Happily, the undesirable ones are outweighed by extraordinary advances in medicine and other life-saving technology.
Take the invention of the seat belt. And then the three-point seat belt and inertia reel seat belt. Originally pioneered by Volvo – who else? – they are now standard automotive kit and save tens of thousands of lives every year.
Drug development globally remains an epicentre for innovation and a powerful force for good as scientists tackle complex diseases such as Alzheimer's disease, Multiple Sclerosis and cancer.
But of the thousands of new drugs developed each year, only a minority that reach late-stage trials will ever make it to market.  And many of those are reformulations of existing drugs, or combination therapies.
So in the case of pharma innovation it is really a mix of inspiration, persistence and keeping an eye on the commercial prize.
It also involves very deep pockets and a keener appreciation of risk than an East End bookmaker.
*Maintain the corporate spirit
In a corporate sense, it's hard to maintain the mantle of 'innovative organisation' because the next product has to be newer and better than the last.
Arguably Apple, the world's biggest company, is best known for sustained innovation – even if its engineers sacrifice sleek looks for practicality. Innovative organisations are usually the handiwork of an individual, be it Apple's late Steve jobs or Ingvar Kamprad.
Ingvar who? Not a household name outside of Sweden, but the founder of IKEA who revolutionised retailing with the concept of flat-pack furniture that is both stylish and cheap (but not long-lasting, which adds to the genius aspect in a commercial sense).
Kamprad's approach – pioneered in the 1950s – encountered plenty of opposition, notably from traditional furniture makers.
It took not just ingenuity on the part of Kamprad to establish what's now one of the world's biggest retail chains. It also took persistence, an appreciation of post-war consumer trends, and a keen focus on the bottom line by the notoriously penny pinching Kamprad.
Rather like the standardised, franchised way of doing business at McDonald's, the cheap and convenient flat pack philosophy is enshrined at IKEA stores globally.
But coming back to Apple, the jury's out on whether the world's biggest company can maintain the pace of innovation without the late Steve Jobs.
Now in its tenth iteration, the iPhone still sells well but each new version seems to have fewer additional features (none of which include sturdier charging cords).
Some technology pundits argue that Apple didn't 'invent' as such, but used clever engineers to make highly user-friendly versions of devices or systems mastered by the likes of Microsoft.
If that's the case, Apple's fortunes are rosy because the innovative nous is enshrined in its engineering workforce and thus the company's DNA.
But time will tell whether the planet has already reached 'peak Apple' in favour of the Next Big Thing.
With a few exceptions, most inventions have a shelf life. Take Liquid Paper, invented in the 1950s by Bette Nesmith Graham, mother of The Monkees band member Michael Nesmith.
Liquid Paper's purpose was to erase typing errors, a remit that became redundant with the advent of desktop computers.
Yes, Liquid Paper is still available at all good stationers – so too is an array of knock off brands.
So the lesson is that if product redundancy doesn't catch up with you, cheap imitators will.
Having said that, the wheel remains a wonderful innovation having been 'invented' by the Mesopotamians about 5,000 years ago –without patent protection or a lavish marketing budget.
History suggests the great innovators benefit from good fortune, or being in the right place at the right time.
Some of the greatest 'innovations' were more like serendipitous discoveries, such as Scottish bacteriologist Alexander Fleming who stumbled on penicillin in 1928, or the Sumatrans who found that accidently fermented grains had a pleasant woozy effect.
The virility aid Viagra was originally intended to be a blood pressure drug before trial participants noted a certain side effect.
Or should we call this "structured luck"? After all, the firmer erections were noted only as a result of structured clinical trials and close monitoring of the effects of the product.
*Ignore expert predictions
"People will soon get tired of staring at a plywood box every night," 20th Century Fox executive Darryl Zanuck said of the advent of TV in 1946.
Oh dear! The cathode rays became somewhat more alluring, thanks to staples such as I Love Lucy and Bonanza.
But Zanuck was not alone in his dud forecast.
A 1950s prediction that nuclear-powered vacuum cleaners would soon be commonplace proved a little awry, as did Bill Gates' 2004 forecast that the spam problem would be resolved within two years.
Contemporary prognostications revolve around the complete automation of vehicles within decades, the evolution of artificial intelligence to mimic a human brain, the 'back to the future' expectation of commuting via jetpack, and even the colonisation of Mars.
The truth is, the future is notoriously hard to predict. The next humanity-changing innovation is likely to come from left field and won't be recognised as such until years after the fact.
But it will certainly involve many beads of perspiration, persistence and more than an ounce of genius.
Which leads us to the ultimate cutting edge, ground breaking innovation: predicting the future with 100 percent accuracy.
*This is the sixth column in a regular series about the big issues that affect CLINUVEL and the broader biopharmaceutical sector.
Giles Delaney is an experienced business journalist, having worked for newspapers and magazines in the Asia Pacific for more than three decades. As a guest writer, Delaney retains full editorial freedom and his views are his own. Delaney is happy to answer readers' questions via mail@clinuvel.com. Answers will be posted on the CLINUVEL website.
1 SCENESSE® (afamelanotide 16mg) is approved in Europe as an orphan medicinal product for the prevention of phototoxicity in adult patients with EPP. Information on the product can be found on CLINUVEL's website at www.clinuvel.com.