The world faces serious economic challenges, but the sun will still rise tomorrow
Your columnist is about to chance a seemingly bold prediction that actually isn't courageous or foolhardy at all: the world will end because the sun will eventually run out of hydrogen, but not before expanding and consuming Earth in a fiery inferno.
Don't pin me down on an exact date, but if we're lucky we have another five billion years.
In a similar vein, the extraordinary red-hot expansive run for the US share market will end, probably as (what remains) the world's most important economy slinks into eventual recession.
Like those Doomsday preppers who confidently but fallaciously predict that Armageddon will occur on a specific date, it's all a question of timing.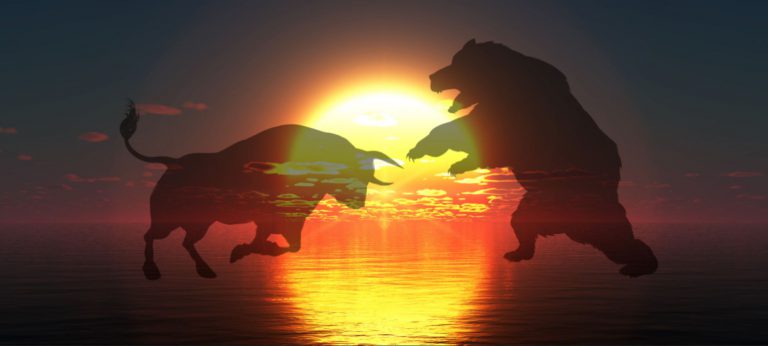 And so far, the doomsayers have been proved wrong – at least about the economic downturn bit.
Sure, at the time of writing the US stock market had been battered over two consecutive days, retreating from levels not seen since the onset of the Global Financial Crisis.
But paradoxically, the concerns reflect fears of an overheating economy rather than a pallid one.
No matter what one thinks of Donald Trump, overseas investors are buying his 'making America great' story and capital is flowing into the US. This is helping to stimulate interest rates and is keeping the US dollar elevated.
Reflecting this, the Federal Reserve has increased official interest rates for the eighth time, to a target rate of 2 to 2.55%. This takes them well beyond the GFC 'emergency' settings of close to nil, and towards the central bank's ideal 'neutral' positioning of 2.5-3%.
Then there's the actual bond market, which started surging earlier this month after US treasury secretary Jerome Powell said that US interest rates could rise a lot further. In effect, that's because the US economy can now handle such increases and certainly does not need rates remaining at artificially low emergency settings.
It's a long time since we've heard such talk from a central banker, with the utterances pushing bond rates sharply higher and Wall Street sharply lower. But despite the renewed market angst it's a moot point whether anyone should be surprised, with the Fed flagging monetary tightening since 2015.
At the same time the Fed has been unwinding its GFC-era 'quantitative easing' (QE) by selling bonds it purchased at the time of the GFC to inject liquidity into the financial system. The European Central Bank is doing the same, albeit in more nuanced manner. But ECB president Mario Draghi is convinced about the strength of Europe's underlying economy, pointing to rapid employment and wages growth that are not (yet) causing inflation problems.
While well flagged by monetary authorities, higher rates and the unwinding of QE were feared to be a catalyst for recession because personal and corporate borrowers become deprived of the cheap money they have relied on.
A decade after the onset of the GFC, the script has unfolded somewhat differently: US unemployment is at 3.7% — effectively full employment – with economic growth forecast at a healthy 3.1% for 2018. Inflation, the bogeyman of economic stimulus is yet to be a problem but there are fears this will change. Like ice cream, a little bit of inflation is a good thing as it can stimulate production and demand and make debt cheaper to pay off.
Of course, an unexpected alteration to the script along the way was the unlikely election of Donald Trump with his paradoxical mix of 'small government' mantra while ratcheting up public debt to fund infrastructure (and defence) programs. And his attack on free trade — by re-erecting tariff walls rather than his promised physical Mexican wall — reverses the global trend of the past two decades.
Once again, the pundits who expected the share market to swoon if he were to be elected got it completely wrong.
So we have a current scenario where America is great again – and grating again on the world stage – while European economies are recovering from the dire financial conditions they were in only a few years ago.
Britain muddles through the Brexit debate in a state of political paralysis, but with a customary stiff upper lip and the hope that Theresa May's embattled government can nut out a workable exit plan.Once again, the underlying UK economy is defying the doomsayers with activity in the June quarter – albeit the slow summer months – with services sectors such as retailing leading the way.
So what could go wrong with the world?
Er, quite a bit actually. When it comes to economic cycles trouble is always around the corner, but it's a question of how steep and long the corner is.
So far the post QE adjustment has been a case of a mild divergence rather than a hairpin bend. As the US economy gains strength, it risks worrying inflation if the tight labour conditions cause a wages breakout. The Trumpites argue that inflation has been kept in check because of the role of technology (robotics and ecommerce).
Ominously, the New York Federal Reserve president dubs current US economic conditions as "as good as it gets".
Then there are the dangerous trade tensions with China, spurred by the Trump Administration's decisions to impose tariffs on 5000 items worth $US200bn.
Increasingly emboldened with its widening economic and military influence, the Middle Kingdom won't exactly cop it on the chin and is in no mood to 'panda' to Washington.
Beijing has now imposed tariffs on 5200 US imports of its own, with China's response likely to go well beyond such retaliatory measures. According to the American Chamber of Commerce, US companies are facing other bureaucratic hurdles such as slower customs clearance and increased inspections.
Underlying the tariff tit for tat is a currency war, as China strives to keep the Yuan low relative to the rising greenback, in order to enhance its trade competitiveness. With the Yuan not freely traded, this has led to US allegations that China (and Europe) is manipulating its currency to remain artificially low.
Other Chinese measures such as encouraging boycotts of US companies (an effective measure in a centrally controlled economy) are also in the offing.
Meanwhile, the US remains technically broke with its federal budget deficit approaching $US900 billion and its overall government debt at an eye-watering $US21.5 trillion.
When the GFC intensified, the Fed and other key central banks had the tool of higher interest rates to provide stimulus. Along with QE, it did the job.
But now rates globally are still at low levels, there isn't such leeway to reduce them. For example, German and French bond yields are sub 1%, while in Japan they're zero and negative in Switzerland.
As far as their monetary armoury goes, the central bankers will be shooting blanks if another financial crisis emerges.
Legendary economic commentator Mark Faber – a.k.a. Dr Doom — recently said governments, central banks and investors alike had learned nothing from the GFC, insofar as debt remains the core source of evil.
Today, we actually have even more debt as a percentage of the global economy that we had back then in 2008," he told India's Business Standard.
Not surprisingly, the publisher of the The Gloom, Boom and Doom Report sees dire conditions for the US stock market—which is 1.5 times the size of the real economy — and also sees signs of a housing bubble in selective areas.
On paper, there's certainly much to be afraid about – very afraid.
But as said, the timing's the thing. In this regard, one risk is loss of opportunity cost and investors who heeded the doomsayers' warnings about the impact of QE unwinding would have missed out on the 50% market rebound (before this month's retraction) over the last two years.
In the UK, investors who hid their money under the bed post the shock June 2016 Brexit vote would have forsaken a circa 22% gain (as measured by the benchmark FTSE100 index).
The point is that while risks abound, the catalyst for the next downturn (and yes there will be one) will be from left field. Despite claims to the contrary, few in 2007 had an inkling of the explosive threat posed by housing related derivative instruments.
At one stage, the world economy was threatened by the precarious finances of Greece, a country that last exerted a global influence around 2500 years ago when blokes like Homer and Aristotle had some interesting things to say about the human condition generally.
Less than six months ago, North Korea nuclear naughty boy Kim Jong-un was the clearest threat to global prosperity. Now, he's barely mentioned in dispatches.
A useful rule of thumb is that predicted conditions are rarely as bad – or indeed as good – as the pundits make out. In relation to the current stock market downturn, it's worth remembering that Wall Street recorded its biggest ever loss (points not percentage) on February 5 this year, of 1175 points. This was followed by a 1032 point rout three days later.
The sell off took the Dow to below 24,000 points –after which the market rebounded to its recent record high of 26,951 points.
Unlike Dr Doom, we're not making a call either way. But we'll punt that the sun will still rise tomorrow, even though it might be a little bit hazy through the clouds of gloom.
*This is the seventh column in a regular series about the big issues that affect CLINUVEL and the broader biopharmaceutical sector.
Giles Delaney is an experienced business journalist, having worked for newspapers and magazines in the Asia Pacific for more than three decades. As a guest writer, Delaney retains full editorial freedom and his views are his own. Delaney is happy to answer readers' questions via mail@clinuvel.com. Answers will be posted on the CLINUVEL website.
1 SCENESSE® (afamelanotide 16mg) is approved in Europe as an orphan medicinal product for the prevention of phototoxicity in adult patients with EPP. Information on the product can be found on CLINUVEL's website at www.clinuvel.com.