Could Silicon Valley ever be replicated?
Could Silicon Valley ever be replicated?
By Giles Delaney*
Just as Harley Street is synonymous with doctors and Madison Avenue is inextricably linked with the advertising business, Silicon Valley has become a shorthand term for innovation, entrepreneurialism and – of course – technology.
From Bakelite phone to smart phone, the condensed district in San Francisco's Bay Area has its DNA on every rung of the technology evolutionary ladder.
And doesn't the world know it!
Strictly speaking Silicon Valley is not even an official address, but a region of two million people covering several cities – notably San Jose and Palo Alto in the Santa Clara Valley.
The name derives from silicon being a key component of semiconductors: the co-inventor of the transistor, William Stockley, established a beachhead in the Valley's Mountain View in 1956 to be closer to his sick mother … and things took off from there.
Today Silicon Valley is the home of most of the big techs: Apple, Google (Alphabet), Facebook and Tesla to name a few. Some tech tenants have come and gone, but the storied district still remains the hub for thousands of start-ups.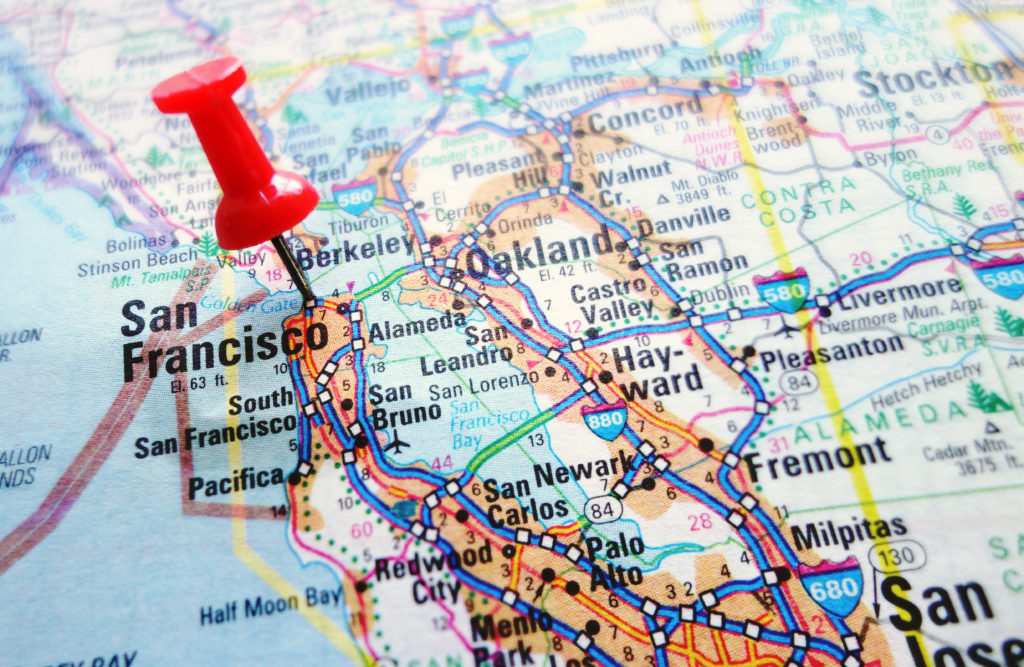 A concept more than a place?
As Apple CEO Tim Cook said in his commencement address to Stanford University in June, Silicon Valley is responsible for some of the most revolutionary innovations, "from the first oscillator built in the Hewlett-Packard garage to the iPhones that I know you're holding in your hands."
(Some in the audience may have been holding Samsung Galaxies, but point taken).
The Silicon Valley name resonates not just because of the (high rent) real estate on which it is based, but the ideas it inspires. As Silicon Valley intellectual property lawyer Larry Sonsini posits: "Silicon Valley is a concept, not a place".
Globally, many other countries have tried to replicate Silicon Valley's can-do cultural attitude – with varying degrees of success.
In China's port city of Shenzhen, the former fishing village now hosts thousands of factories that can churn out gizmos in a fraction of the time that Apple devotes to finessing its new iPhone.
"Anything you have to do in days and weeks can be done in hours here," Anker Innovations CEO Steven Yang told CNN Business.
A decade ago, he says, 90 per cent of the products were blatant rip offs. Now it's a case of 70 per cent innovation and 30 per cent copy-catting (hardly solace though for the Trump administration which is on the warpath about lax Chinese IP enforcement).
Reflecting this maturity, Shenzhen hosts the home-grown Chinese tech giants Tencent and Huawei.
Similar "Silicon Valleys" exist in Bangalore, London and Israel, to name a few.
Silicon Valley has become synonymous not just with gewgaws, but with a new working culture that eschews strict collar-and-tie routines in favour of hoodies and T shirts, flexible working hours, 'chill zones' and 'collaboration spaces'.
'The Valley' has also become enshrined in popular culture in the same way as Hollywood – another institution whose cultural reach far exceeds its geography. These days, tech leaders such as Tesla's CEO Elon Musk are more likely to appear on late night TV chat shows than, say, George Clooney.
Silicon Valley's unique DNA
Can Silicon Valley's DNA really be replicated in Tel Aviv or London's Shoreditch, or does its unique flora and fauna preclude that? Some suspect not.
"Silicon Valley is like Tasmania or Madagascar," says Steven John, strategic chief information officer of workplace software provider Workday, "It's developed different life-forms than anywhere else."
So what are Silicon Valley's unique traits that have spurred its global influence?
A study by the management consultancy Accenture highlights how The Valley has become a melting pot for highly educated tech professionals from diverse backgrounds.
Almost half (45 per cent) of the Valley's adult populace holds at least an undergraduate university degree, while 60 per cent of graduates working in science and engineering there were born outside of the US.
Based on a survey of 600 professionals from Silicon Valley and elsewhere in the US, the study pinpoints a number of intriguing contradictions behind the precinct's supposedly casual work culture.
One is that while the bearded 'hipster dude' tech types exude a laid back persona, they're definitely ready for action: product time frames are shrinking to weeks, rather than months or years. Obsolescence times similarly are contracting.
Another dichotomy is that tech workers are committed to the job and will work long hours. They will also do 'fun' tech projects in their own time. But they are also willing to switch jobs and in this sense they act more as independent contractors.
"Their commitment is really to the larger overall cause of creating the technological future," the study says. "The name of the company they work for is, in some ways, an ancillary detail."
While Silicon Valley's tech workers are intensely competitive, there's also a strong sense of co-operation and teamwork. Of course the two concepts often don't meld well, with the biting TV satire Silicon Valley lampooning the supposedly relaxed vibe.
And while the IT 'geeks' are often portrayed as dreamers, Silicon Valley types are pragmatic as well as optimistic. They regard failure as a learning experience and believe that problems can be solved with the right people and the right approach.
Oh and they're inveterate – yet calculated – risk takers. As Facebook founder and CEO Mark Zuckerberg said: "In a world that's changing really quickly, the only strategy that is guaranteed to fail is not taking risks."
Silicon Valley's hidden economic benefit
 There are certainly sound reasons for myriad countries wanting to emulate Silicon Valley: its economic impact on the US has been profound, in both tangible and intangible ways.
Quoting the US Bureau of Economic Analysis, The Guardian puts Silicon Valley's gross domestic product at $275 billion, or $128,308 per capita.
That output is just shy of the $126,647 generated in Qatar, the world's richest country (and the Valley doesn't have the same oil and gas riches).
Silicon Valley's per capita GDP also pips that of Luxembourg (which is becoming the centre of Europe's high-tech satellite industry) and casino- rich Macau.
As The Guardian notes, wealth comes at a cost. "Like other US high per-capita GDP areas in south western Connecticut, Seattle and Boston, the Bay Area and Silicon Valley have seen soaring housing costs, problematic cultural shifts and political clashes tied to rising inequality."
CNN Money points to the role of gadgets such as mobile phones and cloud computing in boosting America's GDP, which grew at a robust 4.1 per cent in the December quarter.
The bureau recently adjusted its inputs to include more tech componentry. While this didn't change the headline figure much in the short term, incorporating technology changes (such as software in the 1980s and 1990s) has significantly boosted economic growth in the longer term.
Then there's the productivity 'X factor' from the digital economy, which sees consumers resolving issues online rather talking to humans. Digitisation has also changed the employment landscape to freelance work and contracting, a trend that doesn't necessarily show up in employment and productivity figures.
Free goods such Google Maps also spur efficiency and economic growth, but, once again, don't show up in the official GDP figures.
The dark side of the Valley
 While miraculous products such as smart phones have revolutionised communications in both the developed and emerging worlds, not all of Silicon Valley's global influence has been healthy.
Insofar it's synonymous with big tech, Silicon Valley has also become a lightning rod for concerns about the power of Google in advertising markets and the role of Facebook (and others) in disseminating "fake news".
The giants have also been taken to task globally for not paying their fair share of tax: so much so that 'Google Tax' has become the generic name for tighter tax laws to catch multinationals who shift profits to low-tax jurisdictions.
The tech giants' treatment of lower-order workers regularly hit the headlines, such as allegations of sweatshop like conditions at Amazon 'fulfillment centres'.
Last November about 20,000 Google workers globally staged a mass walkout over the company's handling of sexual misconduct allegations. While the denied the claims after investigating them, the staff unrest flew in the face of Google's reputation as a 'cool' place to work.
In his Stanford oration Apple's Cook urged the industry to clean up its own mess in areas such as privacy breaches and fake news. "If you've built a chaos factory, you can't dodge responsibility for the chaos," he said.
Cook noted the tech industry has become known for a less noble innovation: "the belief that you can claim credit without accepting responsibility."
Apple claims to be walking Cook's walk and taking privacy very seriously and Silicon Valley certainly has shown its ability to adapt over the decades.
But it's a moot point whether the tech titans genuinely will change their ways in the face of increasing regulatory scrutiny and howls of protest from the industries they have disrupted, such as traditional media.
The lessons from Motown
 Whether it's failing or succeeding – often at the same time – Silicon Valley is never going backwards.
According to lawyer Sonsini, the Silicon Valley tech industry has gone through several consolidation phases: for instance, there were dozens of disc drive companies in the 1970s; now there is only a handful.
Advancements such as ecommerce and cloud computing keeps coming and no doubt they will also be superseded by the Next Big Thing.
But Detroit's faded status as the world's once-unassailable car-making centre shows that Silicon Valley can't rest on its laurels as others emulate its culture of innovation. The founder of the Catalyst Companies Innovation Council, Jeremiah Owyang points to danger signs such as social unrest (protests about housing unaffordability, for example) and complacency and competition.
"To think Silicon Valley's trajectory will continue unabated for much longer represents an arrogance that's creating a tremendous black spot for the region," he writes.
Ironically, Silicon Valley the great disrupter is in danger of being disrupted itself from innovations elsewhere, such as China's push to build a $25 smart phone. The dating app Tinder emerged from the work of entrepreneurs elsewhere (Los Angeles), while Australian company Afterpay is a global leader in the burgeoning 'buy now pay later' sector.
Even Silicon Valley's work in artificial intelligence could backfire, if machines become smart enough to displace its tech workforce (a danger that's not just the realm of science fiction).
A hard species to replicate
 Foibles aside, Silicon Valley and its hardy "flora and fauna" looks to be a hard species to replicate despite the efforts of a new breed of techpreneurs in the back streets of Bangalore, Shenzhen or Tel Aviv.
As Accenture observes, some parts of Silicon Valley' culture can't be replicated – and nor should they be.
"But the lessons of non-high-tech firms in and around the Valley show that companies across multiple industries can develop the kind of culture capable of attracting top talent and increasing competitiveness and creativity."
---
*This is the tenth column in a regular series about the big issues that affect CLINUVEL and the broader biopharmaceutical sector.
Giles Delaney is an experienced business journalist, having worked for newspapers and magazines in the Asia Pacific for more than three decades. As a guest writer, Delaney retains full editorial freedom and his views are his own. Delaney is happy to answer readers' questions via mail@clinuvel.com. Answers will be posted on the CLINUVEL website.
1 SCENESSE® (afamelanotide 16mg) is approved in Europe as an orphan medicinal product for the prevention of phototoxicity in adult patients with EPP. Information on the product can be found on CLINUVEL's website at www.clinuvel.com.