Business execution: what really matters and what really is valued?
What makes a company's share price worth what it is?
In purist's terms, the answer is a well-thought out strategy, solid execution and demonstrable revenue and profits (or at least a path to sales and earnings). But when it comes to speculative sectors and 'pre-revenue' growth stocks, the reality is entirely different.
Whether in the life sciences sector, the junior resources game or start up tech stocks, investors tend to value 'blue sky' potential over the drudgery of producing revenue. What investors (or should that be punters?) are telling us is that it's easier to get excited about hockey-stick projections for billion-dollar markets than early sales figures, which may fall short of lofty expectations.
The recent pullback in equity markets highlights the seemingly arbitrary nature of valuations and gives pause for thought about what the value drivers of an enterprise really are. Not surprisingly, the answers are not clear cut, with investors ascribing widely different valuations to companies even in the same sector. Traditional measurement criteria – such as net tangible assets and earnings multiples – are becoming obsolete as investors measure digital-era companies not so much on what they're doing, but what they're expected to do in future.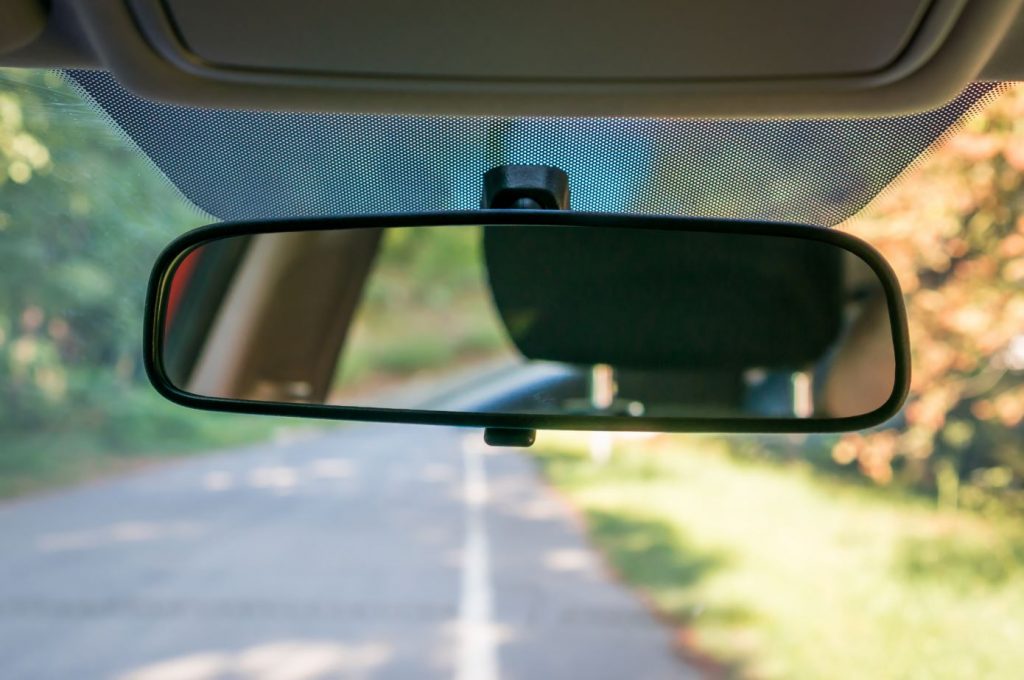 The rise of the tech FAANGs – Facebook, Apple, Amazon, Netflix and Google (Alphabet) – highlights the trend towards valuations based on intangible assets and the 'what will they do next' wow factor.
Apple is the world's biggest company, but it's not valued around $US1 trillion just because of its current earnings streams from earnings and devices (impressive though they are). It's valued as such because investors presume it will come up with something innovative when iPhones become as passé as the once trailblazing Nokia flip phones.
With Google, investors have long passed valuing the company as a search engine, but as a future provider of autonomous cars, healthcare and payment services (to name just a few brand extensions).
Similarly, Amazon's beginnings as an online book store are fast being lost in the mists of time as it entrenches its position as the world biggest ecommerce portal.
That is not to say traditional companies should abandon what they've always done. It's just that they need to make sure they're doing it awfully well and have a weather eye on the winds of change. In sporting terms, they need to be the winning athlete who trains like he's number two.
The world's biggest miner worth $A134bn, the ASX-listed BHP is valued as such because investors know it will extract minerals in the most efficient way and explore judiciously for the next world-class deposits. If there's a commodities downturn, investors expect the company to cut staff and curtail production rather than diversifying its mining from coal to cryptocurrency.
In the life sciences sector, Australian blood products giant CSL is a classic example. The $A80bn market cap entity has dozens of products but has never really strayed too far from its core businesses of vaccines and collecting blood and turning it into life-saving products. But it also spends a fortune (some $US700m last financial year) on R&D to stay ahead of the game.
As is the case when driving, it's crucial for management of any company to scan the rear view mirror for existential threats. As the mirror stickers warn, they might be closer than they look.
The experience of Kodak shows that a (once) strong brand name is not enough if management fails to execute, which in this case meant failing to grasp the implications of digital cameras on its film business (Kodak still exists as a digital imaging company, but in bonsaied form). While any half decent management strives not to steer 'the next Kodak', investors have a firm view on which companies might fall into the redundancy trap.
The once great General Motors has been an ailing example of a stalwart corporate failing to sniff the breeze of change. GM's 'crime' has been to keep doing what it has always done: make cars largely based on internal combustion engines. GM remains among the world's top five car makers (as measured by production) but with a $US53bn market cap is worth less than electric car start-up Tesla's $US60bn market cap (and more on Tesla later).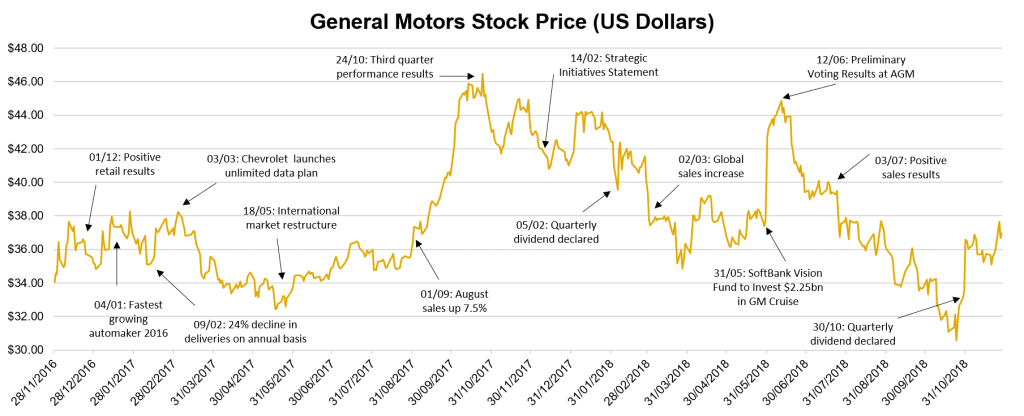 Another example of a once-great entity stalling on execution is General Electric which ironically made electric motors in the 1900s – well before they became trendy. GE has since expanded into sectors including aviation, finance, renewable energy and healthcare. Visionary perhaps, but GE has lost its way on execution, with the company now valued at around $US65bn compared with $US300bn a mere two years ago. Much of this is due to significant debt, a challenge which new chief executive Larry Coup is now trying to overcome, borne of his predecessor's strategies. Ultimately, though, the market's valuation of any company will hinge on good execution (often in the form of consistent earnings and dividends) over grandiose promises.
Take Tesla, which had been suffering investor perceptions that it was losing its way faster than a wrongly programmed GPS map (founder Elon Musk's appearance with a joint at a media appearance in California didn't help; while legal, we doubt it was medical). But Tesla shares returned to favour after its recent September quarter profit disclosure. Why? The company managed a better-than-expected profit of $US311m, compared with a $US619m loss a year previously. Even in the disruptive tech stock milieu, cash ultimately is king, and that makes it hard for management to focus on everyday execution and the 'vision thing' at the same time.
For this reason, arguably it's better for the visionary expanders to remain private entities and not subject to the myopic whims of the public market.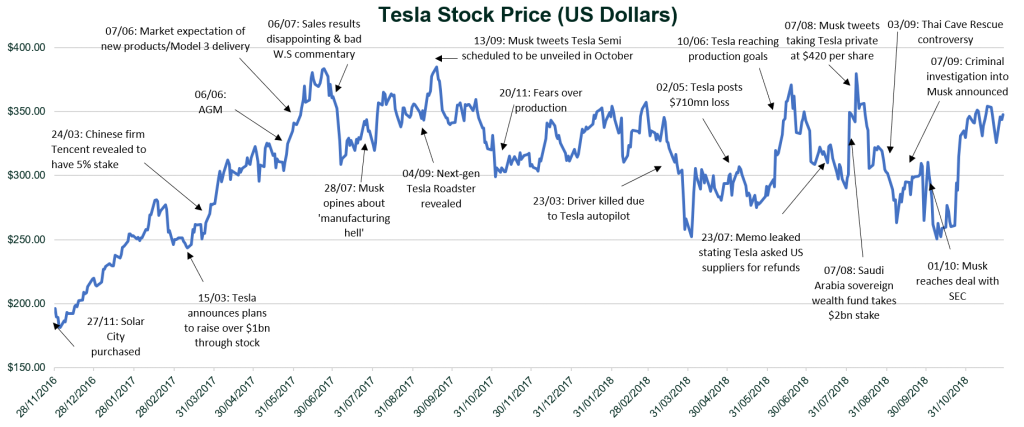 That's why vacuum cleaner king Sir James Dyson could overcome a wall of scepticism about his plans to enter the electric vehicle market by building a £2.5 billion manufacturing facility in the high-cost, but tech friendly, jurisdiction of Singapore.
And that's also why the relentless Sir Richard Branson, of Virgin Group fame, can forge ahead with plans to offer extraterrestrial travel through Virgin Galactic. One shudders to think what share analysts and institutional investors – who rarely look beyond quarterly reports – would make of that one.
For custodians of public companies without the indulgence of such out-of-this world thinking, the key is to offer investors a vision while respecting their entity's fundamental DNA.
For General Motors, that means building autonomous or electric vehicles rather than rocket ships, or reforming the age old dealer distribution model into something more clever and customer friendly.
The pressure to produce short-term earnings makes it hard for management teams to focus on both everyday execution and the vision thing. But that's why they're on the big bucks. Besides, no self-respecting CEO wants to head up the next version of the camera film maker that failed to watch the rear view mirror and thus got crushed on the digital superhighway.
*This is the eighth column in a regular series about the big issues that affect CLINUVEL and the broader biopharmaceutical sector.
Giles Delaney is an experienced business journalist, having worked for newspapers and magazines in the Asia Pacific for more than three decades. As a guest writer, Delaney retains full editorial freedom and his views are his own. Delaney is happy to answer readers' questions via mail@clinuvel.com. Answers will be posted on the CLINUVEL website.
1 SCENESSE® (afamelanotide 16mg) is approved in Europe as an orphan medicinal product for the prevention of phototoxicity in adult patients with EPP. Information on the product can be found on CLINUVEL's website at www.clinuvel.com.