ASX-listed drug developers enjoy their day in the sun, but what are they really worth?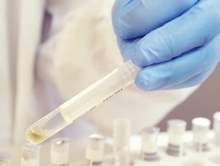 Anyone investing in ASX-listed drug developers would have heard the standard hyperbole from management at every investor road show or industry summit: the shtick about multi-billion dollar addressable markets, big pharma companies queuing at the door to do a deal, unique mechanisms of action for the potential blockbuster drug, and expedited paths to regulatory approval. The reality of drug development is, of course, very different: clinical setbacks, long and costly delays and regulators who weren't exactly willing to rubber-stamp the approval application after all. Ultimately, less than 5% of compounds in the early trial stages ever get to market.
Even then, success is far from guaranteed.
But perseverance pays off and finally the ASX biotechs have returned to investor favour, even if most are years away from being a commercial prospect. We wouldn't describe the market's interest as the sort of boom enjoyed by the medical cannabis stocks, but more of a sober recognition of years of effort.
Over the past 12 months, the valuations of the more substantive drug development plays have climbed by 100% or more and all but a few have enjoyed healthy gains in market capitalisation (six of the highest performers for the 2017/18 financial year are outlined in the chart below).
Surfing this renewed interest, molecular targeted radiation outfit Telix listed in November last year after raising $50m, the biggest ASX biotech IPO since CSL listed in 1994. Then things really hotted up.
In January – a sleep period for corporate Australia – oncology play Sirtex received a $1.6bn takeover offer from Varian Medical Systems of the US. Varian has since been usurped by China's CDH Investments, which has offered $1.9bn. A month after that, cancer immunology play Viralytics stunned the biotech fraternity by announcing a $500m buyout offer from Merck. Despite some protestations that the 160% premium on offer still undervalued the company, shareholders unanimously approved the proposal.
Aussie biotechs haven't just been acquisition targets, with others ramping up their own pipelines and programs. In June B cell and cancer vaccine specialist Imugene raised a chunky $20m to buy immunology assets owned by the Ohio State University's Wexner Centre and the Mayo Clinic. Elsewhere, in May Actinogen Medical sealed a $15m cornerstone investment from the US-based Biotechnology Value Fund, to support development of its Alzheimer's drug Xanamem.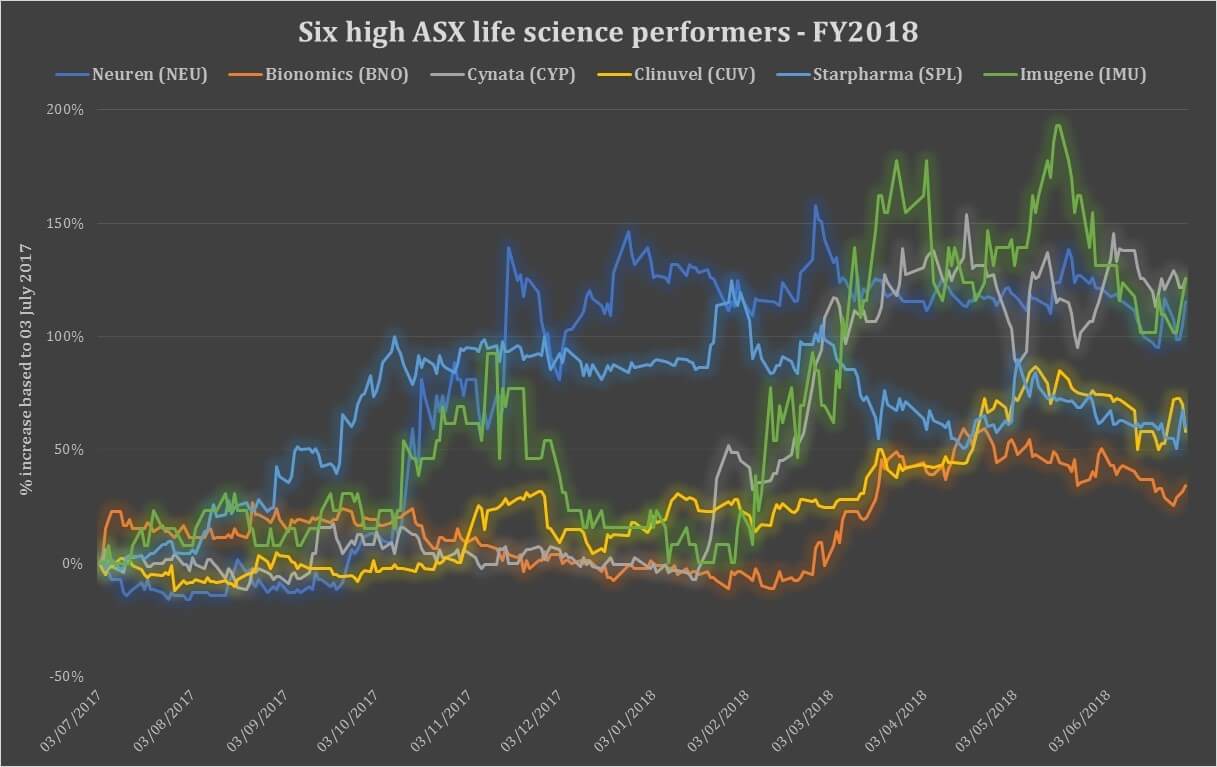 Figure 1: Six high ASX life science performers - FY2018 - Data source Yahoo Finance
Imugene CEO Leslie Chong sums up the zeitgeist: "it's a great time to be an Australian biotech – there are lots of things happening in this sector."
There's certainly no denying the market's interest in a half-decent biotech story at the moment. The harder part for investors is working out how these stocks should be valued, given there seems to be little rhyme nor reason to their perceived worth. In theory, the later stage developers should be worth more than the earlier stage plays but it doesn't necessarily pan out that way. For instance, eye diseases specialist Opthea is making solid progress with its trials pertaining to wet aged-related macular degeneration, but its shares have drifted down by about 40% over the last year.
Pharmaxis chief Gary Phillips acknowledges that valuing early to mid-stage clinical programs is an imprecise art.
"Our drugs are a long way from commercialisation and revenue so how do you value them?" he asks. Big pharma companies, he adds, are hungry for the next blockbuster drug discovery and will ascribe a more generous valuation than the broader market – evidently the case with Merck's $500m appraisal of Viralytics.
The truth is that, like hemlines, life science is subject to the whims of fashion. And right now the vogue therapies include cancer immunotherapies (Viralytics/Imugene and Immutep), gene therapies (Benitec and Antisense Therapeutics) and stem-cell therapies (Mesoblast and Cynata Therapeutics). With the latter, Cynata Therapeutics shares have gained favour on positive trials (albeit early-stage phase one) for Graft versus Host Disease (GvHD). But shares in Mesoblast have languished, despite having an approved GvHD product and advanced trials in host of other indications including heartfailure, lower back pain and rheumatoid arthritis.
Mesoblast, we must add, is still the biggest ASX drug developer with a $700m-plus market capitalisation. Biotechs tackling rare indications are also popular. For instance, shares in Neuren, which is trialling for Rett syndrome and Fragile X syndrome have almost tripled in the past year even though its programs are at a relatively early stage. With its RNA-targeted therapeutics, Antisense is targeting Duchenne muscular dystrophy (which affects only boys) and acromegaly (enlargement of the hands face and feet).
So what do investors look for – or what should they be looking for – in a drug developer? We suggest these traits:
*Cash: the more the better! Or at least the ability to raise funds on favourable terms when needed.
*Partners: we're not talking about loose research collaborations those offering monetary support for trials or perhaps upfront payments.
In the case of Pharmaxis, Boehinger Ingelheim acquired its drug for non-alcoholic steatohepatitis and diabetic retinopathy and foots the development costs. Pharmaxis has since received up-front and milestone payments of $42m.
Some partnerships sound impressive, but ultimately flounder. For instance, in 2016 the Israeli company Teva pulled out of funding an expensive chronic heart failure trial for Mesoblast (the trouble, the deal was signed with Cephalon, which Teva took over). In 2010, Teva also pulled out of a deal with Antisense Therapeutics which was to have delivered $US100m in milestone payments.
*Unfulfilled need: such is the tortuous path to drug development that a market can become crowded by the time a product is ready for market. This is what happened with HIV after AIDS emerged as an urgent issue in the 1980s.
In contrast, some reasonably common ailments including multiple sclerosis and Alzheimer's disease remain elusively under serviced, despite some serious research dollars spent (in the case of MS there have been hundreds of global trials).
*A singular focus or multiple programs? It's a moot point whether the developer should be focusing on the one compound or narrow indication, or undertaking several programs at once. In the case of Starpharma, the $440m market cap outfit has found favour as it seeks to commercialise its bacterial vaginosistreatment VivaGel, as well as its dendrimer based oncology treatment.
But delving into agrichemicals was a case of over-reach for Starpharma, which last year sold its crop protection IP to the global giant Agrium for $35m. In 2009 the company also partnered with Elanco (an Eli Lilly division) to further animal health applications, but the program is not mentioned in the company's material these days.
As well as the Boehringer-partnered program, Pharmaxis is running other studies relating to cystic fibrosis and other fibrotic conditions such as idiopathic pulmonary fibrosis.
"With early stage programs there's a fair amount of risk and some drugs might fall over," says Pharmaxis's Phillips. "But we have drugs that are partnered and already in development so if one falls over it wouldn't be fatal for us."
Your columnist is not suggesting that a focus on a single technology or application is preferred over a diversified approach. But clearly, it's a fine balancing act for biotechs to hedge their bets while staying focused on the programs most likely to produce results.
CLINUVEL, meanwhile, remains one of the few ASX biotechs to bring a product to market off its own bat. Its drug SCENESSE® (afamelanotide 16mg) was a mere scientific concept in 2005. CLINUVEL – the second most valuable drug developer behind Mesoblast – has had a laser-like focus on erythropoietic protoporphyria (EPP), a rare genetic disorder in which sufferers are extremely averse to light, particularly sunlight.
While there are only 5000 EPP sufferers globally and the drug is yet to be approved in the US, CLINUVEL posted a $1.4m net profit in the last half. In late June the company filed its long-awaited new drug application to the US Food & Drug Administration, based on data from 6700 SCENESSE® doses across 800 patients.
With an ounce of persistence and a few pounds of investor patience, other ASX-listed biotech success stories should emerge over the next decade.
*This is the fifth column in a regular series about the big issues that affect CLINUVEL and the broader biopharmaceutical sector.
Giles Delaney is an experienced business journalist, having worked for newspapers and magazines in the Asia Pacific for more than three decades. As a guest writer, Delaney retains full editorial freedom and his views are his own. Delaney is happy to answer readers' questions via mail@clinuvel.com. Answers will be posted on the CLINUVEL website.
1 SCENESSE® (afamelanotide 16mg) is approved in Europe as an orphan medicinal product for the prevention of phototoxicity in adult patients with EPP. Information on the product can be found on CLINUVEL's website at www.clinuvel.com.