Nappy (Diaper) Bag Essentials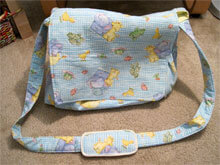 Caring for skin from birth to 18 months
When you have a baby or young children, it can seem like a colossal task just to get out of the front door with everyone and everything you need. What's more, there's nothing worse than being stuck out and about with a wet, dirty, cold, bored or hungry child. This comprehensive checklist is designed to take the hassle out of packing your nappy bag and help you be prepared for (almost) any eventuality.
Nappy (diaper) bag checklist
For changing
Nappies/diapers – the number of nappies you pack will depend on your baby/child's age and the duration of your outing or trip. A good rule of thumb is to always take a few more than you think you will need to avoid being caught out.
Baby wipes – another essential you don't want to run out of; most commercial brands come well sealed in a plastic tub or pack.
Nappy rash/barrier cream and talcum powder
Change mat/pad – most purpose-made nappy bags will come with one included, alternatively you can buy a portable mat.
Scented bags/nappy sacks – when you have soiled nappies these can be invaluable to stow away until you have a means of disposing of them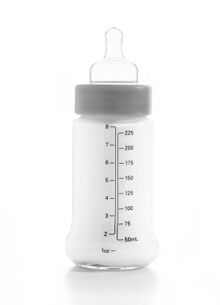 For feeding
Bottle feeding
Sterilised bottles
Formula – either measure this out before you leave home or invest in an accurate formula dispenser to make the task easier when you're out.
Boiled water
Burp cloth
Breast feeding
Breast/nursing pads
Nursing cover – some mothers use these to maintain privacy when feeding in public places. There are commercial brands available or a light, breathable cloth secured to your shoulder with a ribbon or clip can also do the job.
Burp cloth
Solids
Baby food
Spoon
Non-leak sippy cup with water
Teething rusks
Bowl
Bib
Older children and yourself
For skin & health
Moisturiser – look for specifically formulated 'baby' moisturisers or those described as 'fragrance free' and 'hypoallergenic'
Sunscreen – as with moisturiser, look for specific 'child' formulations
Broad-brimmed hat & sunglasses – to protect your child's face and eyes from the harsh rays of the sun
Sunshade or sun-protective clothing – to prevent sun damage to the skin on your child's body
Insect repellant – child-safe formulations are also available
First aid kit – this should contain: adhesive bandages for cuts and scrapes; baby/child pain reliever in case of fever; teething gel or ring and any other medications your child takes regularly, including prescription.
General
Spare set of clothes – clean underwear, pants and socks are especially necessary while toilet training, in case of accidents.
Blanket
A couple of toys or books – something to keep your child entertained for a while may save your sanity when they are bored or tired.
Tissues
Plastic bags – for rubbish disposal, storing wet or dirty clothes and any other surprises
Dummy/pacifier
Hand sanitiser or anti-bacterial wash/lotion
Cloth nappy or muslin cloth – these have a myriad of functions as burping cloths, nursing covers, bindings to swaddle your baby, floor mats or sunshades.
Wet wipes – for dirty hands and faces
Warm clothes – it might be wise to take along a jumper and beanie if your child is likely to be out in cold weather or in the evening.
Often you can purchase travel packs or receive samples of various products, these are a good size to tote around.
Remember to clean out and refill your nappy bag regularly, especially before your next outing.
A spare top or shirt for yourself could come in handy in the event of leaking milk, vomit or spit-up.
Some parents find keeping their camera in a pocket of the nappy bag means it's easily accessible to seize those precious moments.