Solar Urticaria (SU)
Clinical and regulatory progress
European Phase II trials results announced July 2009; see the announcement here
Orphan designation indication
Trial program deferred to focus on lead indication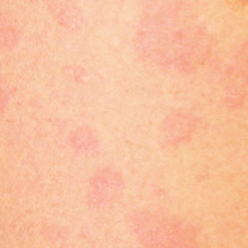 Also known as SU, solar urticaria is a rare skin disorder marked by an acute allergic response following UV or sun exposure. Symptoms can be systemic, such as anaphylaxis, breathing difficulty, nausea and headaches. Immediate localised reactions vary from characteristic 'wheal' formation and erupting flares on exposed skin sites, to swelling of soft tissues. Current available treatment is only partially effective and consists of anti-histamines, immunotherapy and plasmapheresis (blood purification). It is estimated that 3-4 people per 100,000 suffer from SU worldwide. 
In July 2009, CLINUVEL announced results from a pilot Phase II study of SCENESSE® (afamelanotide 16mg) in patients diagnosed with SU (CUV016). Data from five patients were analysed. In all patients, the tolerance of the skin to light of various wavelengths and intensities was increased following administration of SCENESSE®. For more information, see the company's announcement.
Afamelanotide has been granted Orphan Drug Designation by the EMA and FDA for SU.
Dice JP. 'Physical Urticaria'. Immunol Allergy Clin N Am 2004;24:225-46.
Ng JHC, Foley PA, Crouch RB, Baker CS. 'Changes of Photosensitivity and Action Spectrum with Time in Solar Urticaria'. Photodermatol Photoimmunol Photomed 2002;18:191-95.
Roelandts R. 'Diagnosis and Treatment of Solar Urticaria'. Dermatologic Therapy 2003;16:52-56.