Photodynamic Therapy (PDT) and Phototoxicity
Adjunctive use of SCENESSE® (afamelanotide 16mg) in cancer treatment​
Clinical and regulatory progress
European Phase II trials results announced December 2009; see the announcement here
Trial program deferred to focus on lead indication
About photodynamic therapy (PDT)
In oncology, treatment of cholangiocarcinoma (bile duct cancer) and esophageal cancer remains clinically challenging. Recently, with systemic photodynamic therapy (PDT) remarkable progress has been made in the palliative treatment of advanced stage cholangiocarcinoma, where a median time survival of 498 days has been reported in PDT as opposed to 98 days with conventional therapy.
In PDT, a photosensitising drug (PhotofrinTM) is administered intravenously to enhance and accelerate tumour treatment by LASER illumination. This photosensitisation restricts patients to an indoor life for up to 90 days after treatment, or they risk phototoxic reactions and second degree burns. Phototoxicity of the skin is the dominant and clinically significant side effect of PDT and precludes wider use of the therapy in these patients.
In December 2009 CLINUVEL announced results from an exploratory Phase II trial (CUV025) evaluating the photoprotective effect of SCENESSE® (afamelanotide 16mg) in 16 patients undergoing systemic PDT. The data showed that afamelanotide had the ability to improve the quality of life of patients undergoing PDT compared to placebo. For more information, see the Company's announcement.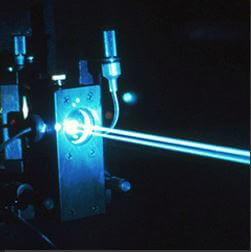 Jong CT, et al. 'The quality of life of 790 patients with photodermatoses'. Brit J Derm. 2009;159(1): 192-197.
Lecluse ALY, et al. 'Erythropoietic protoporphyria without skin symptoms-you do not always see what they feel'. EU J Pediat. 2007;167(6): 703-706.
Millward LM, et al. 'Self-rated psychosocial consequences and quality of life in acute porphyrias.' J Inherit
Metab Dis. 2001;24(7): 733-747.
Ortner M-A. 'Photodynamic therapy for cholangiocarcinoma: overview and new developments'. Curr Opin Gastroenterol. 2009;25(5): 472-476.