CLINUVEL (ASX: CUV; ADR LEVEL 1: CLVLY; Börse Frankfurt: UR9) is a global specialty pharmaceutical group focused on developing and commercialising treatments for patients with genetic, metabolic, systemic, and life-threatening, acute disorders, as well as healthcare solutions for the general population.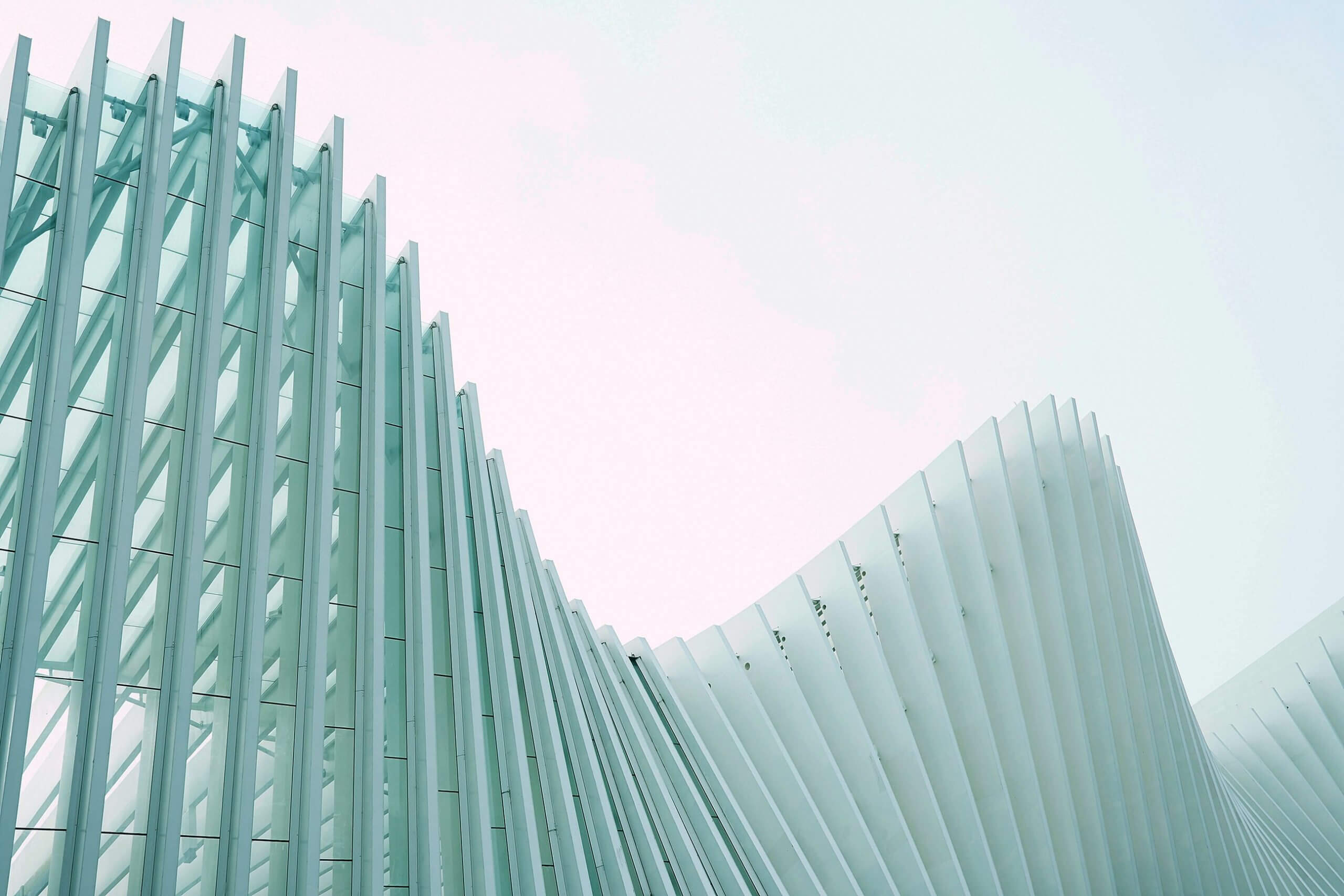 CLINUVEL is listed on the Australian
Securities Exchange under the ticker code CUV.
Share Price Graph
Announcements Calendar 2023
| Mandatory Announcements to the Australian Securities Exchange | Due Date |
| --- | --- |
| Appendix 4D - Half Yearly Report | 28 February 2023 |
| Appendix 4E - Full Year Results | 31 August 2023 |
Except for scheduled announcements to the Australian Securities Exchange, the timing of announcements is subject to change by the Company.
Click the buttons to view our social media channels
and see what's happening around the Company.
CLINUVEL (ASX: CUV; ADR LEVEL 1: CLVLY; Börse Frankfurt: UR9) is a global specialty pharmaceutical group focused on developing and commercialising treatments for patients with genetic, metabolic, systemic, and life-threatening, acute disorders, as well as healthcare solutions for the general population. As pioneers in photomedicine and the family of melanocortin peptides, CLINUVEL's research and development has led to innovative treatments for patient populations with a clinical need for systemic photoprotection, DNA repair, repigmentation and acute or life-threatening conditions who lack alternatives.
CLINUVEL's lead therapy, SCENESSE® (afamelanotide 16mg), is approved for commercial distribution in Europe, the USA, Israel and Australia as the world's first systemic photoprotective drug for the prevention of phototoxicity (anaphylactoid reactions and burns) in adult patients with erythropoietic protoporphyria (EPP). Headquartered in Melbourne, Australia, CLINUVEL has operations in Europe, Singapore and the USA.
SCENESSE®, PRÉNUMBRA®, and NEURACTHEL® are registered trademarks of CLINUVEL.
Fact
ASX Listed 2001 Shares on Issue
49,410,338
Conditional performance rights
1,784,583
Locations
Melbourne, Australia
Company headquarters
Zug, Switzerland
Swiss operational office
Dublin, Ireland
EU operational office
Monaco
Monaco operational office
Leatherhead, UK
UK operational office
Singapore
VALLAURIX Research, Development & Innovation Centre
Burlingame, US
US operational office
www.clinuvel.com
Stock Listings
ASX
CUV
Börse Frankfurt
UR9
Level 1 ADR
CLVLY
Key Financial Statistics


FY June 2023

Total revenues
A$83.0m
Net profit
A$30.6m
Net cash increase
A$33.6m
Cash
A$156.8m
Total assets
A$193.7m
Equity
A$164.6m
Products

SCENESSE® (afamelanotide 16mg implant)
First-in-class photoprotective and repigmentation drug with EMA, US FDA and Australian TGA approvals for rare disease EPP. Phase IIb trial completed in Singapore for vitiligo. Trial programs for stroke and DNA Repair.

CUV9900
An alpha-Melanocyte Stimulating Hormone (alpha-MSH) analogue in early development.

Parvysmelanotide (VLRX001)
An alpha-Melanocyte Stimulating Hormone (alpha-MSH) analogue in early development.

PRÉNUMBRA®
PRÉNUMBRA® is a liquid (non-solid) injectable formulation of afamelanotide designed for administration by a healthcare professional and intended to provide a flexible dose of afamelanotide, a synthetic analogue of natural α-melanocyte stimulating hormone.

NEURACTHEL® (ACTH)
Translating its expertise in melanocortins and formulation development, CLINUVEL is commercialising NEURACTHEL® (adrenocorticotropic hormone; ACTH) in multiple dosage forms for patients in need of medical treatment. ACTH is a naturally occurring hormone which plays an important role in the production of cortisol, enabling the combat of stress and regulation of immune responses, maintenance of blood pressure, moderation of blood sugar, and regulation of metabolism.

People
Willem Blijdorp
Non-Executive Chair
Dr Philippe Wolgen
CEO, Managing Director
Brenda Shanahan
Non-Executive Director
Dr Karen Agersborg
Non-Executive Director
Susan Smith
Non-Executive Director
Professor Jeffrey V. Rosenfeld
Non-Executive Director
Professor Sir Andrew Likierman
Non-Executive Director
Darren Keamy
CFO, Company Secretary
Dr Dennis Wright
Chief Scientific Officer
Lachlan Hay
Director of Global Operations
CLINUVEL's end of financial year is 30 June.
Cashflow (used in ) operating activities

Net increase in cash held

Net Tangible Assets Backing
Please refer to the Announcements Calendar for planned financial releases.
CLINUVEL has raised over A$95.0 million since 2006 to fund its clinical programme for afamelonotide
$M RAISED
*PRICE*
Sep 2006 Rights Issue and Placement
$35.2
9.1
$3.85
Apr 2007 Placements
$26.0
2.4
$10.70
Jun 2012 Placements
$6.0
3.4
$1.75
May 2013 Placements
$6.3
2.98
$2.136
Jun 2014 Placements
$7.2
4.17
$1.658
Mar 2016 Placements
$8.3
2.53
$3.30
* Represented at post-consolidated basis after capital re-organisation
November 2010 (10:1 Reverse Stock Split).
CLINUVEL maintains its ASX shareholder registry with Computershare. For all enquiries related to your shareholding, contact:


The Registrar
Computershare Investor Services Pty Limited
GPO Box 2975
Australia
(Aus) 1300 555 159
(International) +61 (0)3 9415 4062
Shareholders are able to access the company's share registry with Computershare online and  perform the following tasks:
View Your Security Holdings
-Account Details
-Balances
-Communication Details
Change your Shareholdings Records
Click here to go to the Computershare website.
American Depository Receipts holders
CLINUVEL's stock is available as a Level I OTC-traded ADR sponsored by the Bank of New York Mellon with the symbol CLVLY.
For all enquiries related to ADR ownership, contact:
BNY Mellon Shareowner Services
P.O. Box 358516
Pittsburgh, PA 15252-8516
USA (USA) 1888 BNY ADRS or – 1888 269 2377 (toll free)
(International) +1 201 680 6825
Email: shrrelations@bnymellon.com
Website: www.adrbnymellon.com
AUTHOR

PUBLISHER

DATE

AUTHOR BIO

PUBLISHER PROFILE

David Koch & Nadine
Blayney & Daniel Weiner
Ausbiz
18 June 2020
23 April 2020
02 April 2020

David Koch is a prominent financial journalist, co-host of a national television breakfast program, co-founder of ausbiz and host of The Call program. CLINUVEL has been interviewed by ausbiz co-anchors Nadine Blayney who has covered business and media since 2005, and Daniel Weiner who joined ausbiz after a career as a trader in global financial markets.

Ausbiz is a business and financial news, live streaming and on demand, service which commenced in March 2020. The Call is a daily program on ausbiz.

Kate O'Brien

The Motley Fool

15 June 2020

Kate O'Brien writes for The Motley Fool on consumer product, healthcare, finance, and legal matters and has worked as an analyst and consultant in the finance industry. Nick Sundich is an experienced financial journalist focused on corporate strategy and market trends. He writes predominately for Stockhead and holds Commerce and Arts degrees from University of Sydney.

The Motley Fool was established in 1993 and provides investment and financial advice to its large membership

Nick Sundich

Stockhead
10 June 2020
23 April 2020
23 March 2020

Nick Sundich is an experienced financial journalist focused on corporate strategy and market trends. He writes predominately for Stockhead and holds Commerce and Arts degrees from University of Sydney.

Stockhead Australia draws on a team of contributing journalists to report online daily on emerging small and micro listed stocks. It is owned by AG Media Investments

Jessica De Freitas

The Market Herald

23 April 2020

Jessica De Freitas has a digital marketing background with a Bachelor of Arts in communications and media. She writes on market news, specialising in real estate and consumer trends.

The Market Herald is a Perth based, leading source of Australian stock market news for self-directed investors.

Tim Boreham

The New Criterion

02 April 2020

Tim Boreham is a freelance business journalist with more than 30 years of experience writing on business for major publications, including The Australian. Sectors covered by Tim include banking, accounting, technology, property, and life sciences. Tim authors The New Criterion and Dr Boreham's Crucible.

The New Criterion is published weekly online and focuses on small- to mid-capitalised stocks for Independent Investment Research which was established in 2004 and specialises in the analysis of high-quality commissioned research for brokers, family offices and fund managers.

Louise Weihart

Mergemarket

31 March 2020

Louise Weihart is an experienced journalist who understands business issues and has reported for Mergermarket for nearly 15 years. She is a graduate of the University of Witwatersrand.

Mergermarket is an Acuris company and distributes specialist M&A intelligence drawn from 500 correspondents worldwide to 175,000 subscribers interested in corporate strategy.

Will Boggs

M./D. Alert

27 March 2020

Will Boggs is a physician and freelance journalist based in the United States and covers life sciences for media outlets, including Reuters, Business Insider, HuffPost, The Globe and Mail, Scientific American, and M.D./alert.

M.D./alert is focused on informing physicians in all specialities about developments in healthcare.

Michael Bailey

The Australian
Financial Review

23 March 2020

Michael Bailey writes on entrepreneurship and the arts and edits the Australian Financial Review's Rich Lists. Michael has also been an editor in Fairfax Media.

The Australian Financial Review is an Australian business and finance newspaper which reports the latest news on business, investment, and politics.

Team Kalkine

Kalkine Media

02 March 2020

Team Kalkine is a team of journalists that review the latest developments across equity markets, debt markets, currency markets and commodity markets.

Kalkine Media is an independent equities research firm founded by Kunal Sawhney to provide recommendations to subscribers on stocks to buy, sell or hold.

Patrick McLoughlin

Youth Investment
Group Australia

28 February 2020

Patrick McLoughlin has been a senior manager at Youth Investment Group Australia since August 2019 and holds business and law qualifications from the University of Technology Sydney.

Youth Investment Group Australia was founded by Tyger Fitzpatrick with the aim to educate young investors of the power of financial knowledge.

James Mickleboro

The Motley Fool

26 February 2020

James Mickleboro has contributed to The Motley Fool on business and finance since late 2015 and is also a Financial Analyst at ATI Wealth. James has written articles on Australian equities for The Motley Fool, Yahoo Finance and Seeking Alpha

The Motley Fool was established in 1993 and provides investment and financial advice to its large membership.
CLINUVEL does not provide financial guidance on its earnings and financial performance. CLINUVEL does not endorse, confirm or express a view as to the accuracy of the analyst reports and the forecasts contained within them and does not make any representation that its earnings will fall within the range of the analyst's forecasts. CLINUVEL does not induce, incentivise or remunerate analysts and journalists to publish and recommend CLINUVEL in their reports or mainstream media channels.
Firm/Institution
Analyst
Date of Publication
Analyst Profile
Firm/Institution Profile
Bioshares
Mark Pachacz
Latest coverage: No. 940, 30 June 2023
Initial coverage: No. 195, 01 December 2006
Mark Pachacz is co-founder (with David Blake (1962-2021)) and editor of Bioshares. He is a chemical engineer by training and a graduate of Monash University and the Securities Institute of Australia.
Bioshares is published by Blake Industry and Market Analysis Pty Ltd. Since 2000, Bioshares has cemented a reputation for highly knowledgeable, insightful, and independent coverage of life sciences, pharmaceutical and healthcare companies.
Jefferies Australia
David Stanton
Latest coverage: 17 July 2023
Initial coverage: 13 October 2020
Dr Stanton is Head of Healthcare Equity Research Australia at Jefferies Australia Pty Ltd. He is a qualified Medical Specialist, holds a Master of Business Administration, and is an experienced and well regarded healthcare analyst. Dr Stanton has followed CLINUVEL's development program since 2007. With Jefferies since September 2019, he has held senior analytical roles over 15 years with CSLA, Nomura, and ABN Amro.
Jefferies Financial Group Inc. (NYSE:JEF) is a leading international financial services company offering a range of investment banking, equities, fixed income, asset and wealth management products and services through subsidiaries worldwide, see https://www.jefferies.com. Healthcare is one of the firm's 12 focus areas, with Jefferies maintaining a dedicated global healthcare research team which issues analyst coverage on over 270 companies in the sector. The annual Jefferies Global Healthcare Conference is recognised as the largest life sciences investment event in Europe.
Moelis Australia Securities
Sarah Mann
Latest coverage: 10 August 2023
Initial coverage: 17 April 2019
Sarah Mann is a prominent analyst focused on the healthcare sector. With Moelis Australia since mid-2016, Sarah was previously an analyst at Credit Suisse. She holds a Bachelor of Liberal Studies from the University of Sydney with an undergraduate thesis in Immunology. At Moelis Australia, Sarah covers a number of companies across the healthcare and consumer sectors listed on the Australian Securities Exchange (ASX).
Moelis Australia Securities Ltd is a financial services group listed on the ASX, specialising in asset management, corporate advisory, and transaction services. They have a team of over 200, research 58 ASX-listed companies, manage funds of A$4.9bn and have advised on transactions worth over A$110bn since their launch in 2009. Moelis Australia commenced as a joint venture with the New York Securities Exchange (NYSE)-listed Moelis & Company, a leading global independent investment bank and Australian executives.
Wilsons Advisory
Shane Storey & Melissa Benson
Latest Coverage: 26 June 2023
Initial coverage: 26 April 2021
Dr Storey has covered the healthcare sector at Wilsons for more than a decade and previously held positions in drug development, R&D project management, and venture capital. Dr Benson joined Wilsons in September 2020 after gaining experience in both industry and academia, primarily in clinical research and drug commercialisation roles.
Australian-based firm Wilsons offers services in private wealth management, corporate finance, research and investment strategy, and institutional sales. The group is focused on investment opportunities in emerging and mid-cap markets, and undertakes in-depth research on the healthcare, technology, financial services, consumer, food, and agriculture sectors. Wilsons currently covers 23 listed companies in Australia.
Each research report is issued by a holder of an Australian Financial Services Licence. CLINUVEL does not distribute the original or copies of the analyst reports in observance of copyrights.
Download CLINUVEL's Annual Reports from previous years by clicking the links.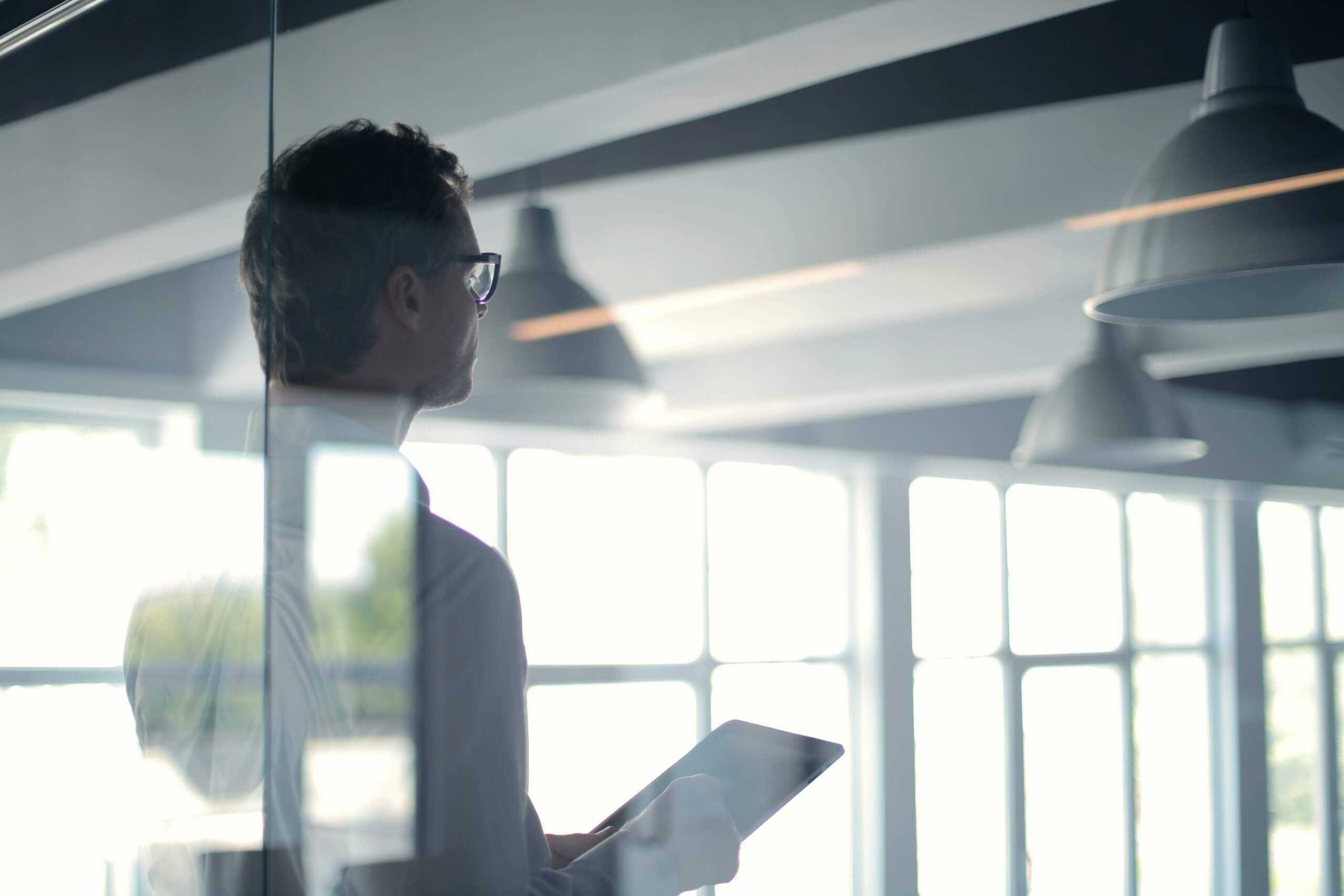 CLINUVEL stock is available in the USA as a level 1 ADR (CLVLY) through the
Bank of New York Mellon
with the symbol CLVLY.
Click here
for the CLVLY price (third party site). CLINUVEL stock is available in Europe through the Xetra listing UR9. CLINUVEL does not issue stock directly to investors. Please contact a financial advisor for more investing information.
CLINUVEL sends regular email updates on its progress, as well as published announcements and analyst reports. You can subscribe to this database below.