Media Release – Innovative drug launched in US
Innovative drug launched for rare, isolating, "light intolerance" disorder
Americans living with a rare genetic disorder that forces them to choose between self-isolation in the dark, or burning reactions from exposure to light, are welcoming an approved treatment for the first time ever. Australian-based company CLINUVEL has launched SCENESSE® (afamelanotide)1 in the USA for the rare disease erythropoietic protoporphyria (EPP), with the first US insurance companies initiating reimbursement for treatment under Prior Authorization or as included in their listed formulary.
Just one in 140,000 Americans is thought to live with EPP, an inherited disorder which causes debilitating invisible reactions whenever patients expose themselves to visible light, particularly sunlight. The innovation SCENESSE® was approved by the US Food and Drug Administration (FDA) in October as the world's first systemic photoprotective drug, a hormone protecting patients against any light source and ultraviolet (UV) radiation. More than 30 US insurers nationwide have introduced coverage of SCENESSE® through Prior Authorization, acceptance as a specialty drug, or inclusion in their formulary.
"EPP is an insidious disorder which forces patients live in the darkness or risk second degree burns, known as phototoxicity, after only a few minutes of exposure to light or sun," CLINUVEL's Director of Clinical Affairs and Compliance, Dr Linda Teng said. "These patients have lived, lifelong, as social recluses, filled with anxiety towards any light sources.
"SCENESSE® is the only innovation in its class that has ever been approved by both the European Medicines Agency and FDA for EPP. It allows patients to live a life they've never known for the first time," Dr Teng said.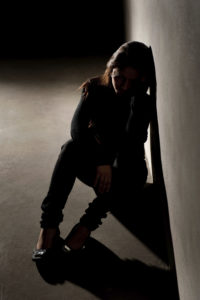 More than 1,400 patients have received treatment with SCENESSE® in clinical trials, special and compassionate access programs, and under a European marketing authorization. Published peer-reviewed research has reported that the drug can reduce the frequency and severity of phototoxic reactions and, over time, enable patients to alter their lifelong behavior of avoiding outdoors, shunning social contacts and now able to lose their anxiety to light sources.2
SCENESSE® is administered every two months by trained healthcare professionals in accredited Specialty Centers. A maximum of 30 Specialty Centers are being trained nationwide to provide long-term patient care and treatment monitoring.
"Despite the COVID-19 pandemic affecting the globe, the Specialty Centers are still able to offer treatment and the first EPP patients will receive SCENESSE® in the coming days. We have been working intensively with the FDA and the Centers over the past several months to get to this point. Our team is immensely proud that, after more than a decade of hard work, the treatment is finally available to our patients," Dr Teng said.
Note to editors: A release to the Australian Securities Exchange is available from www.clinuvel.com
1 SCENESSE® (afamelanotide 16mg) is approved in the European Union as an orphan medicinal product for the prevention of phototoxicity in adult patients with erythropoietic protoporphyria (EPP). SCENESSE® is approved in the USA to increase pain free light exposure in adult EPP patients with a history of phototoxicity. Information on the product, including the approved prescribing information, can be found on CLINUVEL's website at www.clinuvel.com.
2 Biolcati et al. (2015). Long-term observational study of afamelanotide in 115 patients with erythropoietic protoporphyria. The British Journal of Dermatology. 172(6), 1601–1612. Langendonk et al. (2015). Afamelanotide for Erythropoietic Protoporphyria. The New England Journal of Medicine. 373(1), 48–59. Wensink et al. (2020). Association of Afamelanotide With Improved Outcomes in Patients With Erythropoietic Protoporphyria in Clinical Practice. JAMA Dermatology. EPub 18 March 2020.