CLINUVEL starts SCENESSE® supply into China
EXECUTIVE SUMMARY
CLINUVEL and Winhealth sign Collaboration Agreement to serve Chinese EPP population
CLINUVEL remains responsible for clinical care and pharmacovigilance, Winhealth in charge of hospital management
Named Patient Program (NPP) initiated to supply SCENESSE® to 10 Chinese EPP patients
Local Chinese subsidies in place for EPP patients
NPP data, FDA and EMA submission count towards NMPA (Chinese regulatory authority) submission.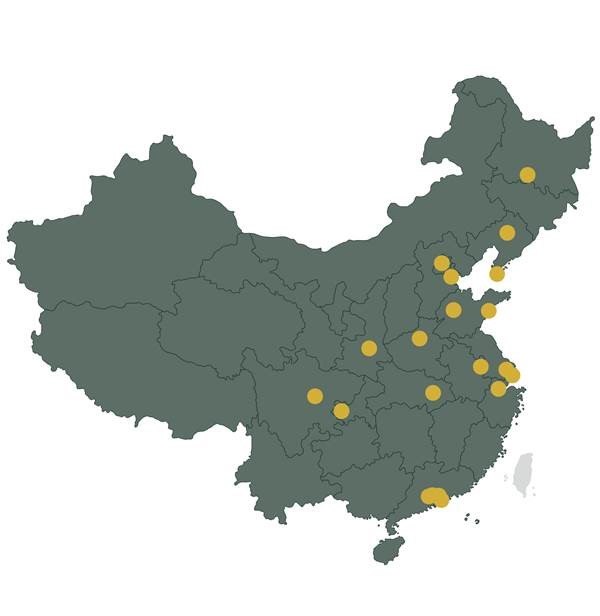 CLINUVEL PHARMACEUTICALS LTD today announced that it has entered a Collaboration Agreement to launch SCENESSE® (afamelanotide 16mg) under a Named Patient Program (NPP) for the treatment of erythropoietic protoporphyria (EPP) patients in the People's Republic of China. The collaboration with HK Winhealth Pharma Group Co. Limited focuses on facilitating early access for Chinese EPP patients while collecting data for a new drug application (NDA) to the Chinese National Medical Products Administration (NMPA).
NAMED PATIENT PROGRAM IN EPP IN CHINA

EPP is a rare genetic and metabolic disorder which causes acute incapacitating phototoxic reactions whenever patients expose to visible light sources and sunlight, and is one of nine disorders known collectively as "porphyrias". SCENESSE® is the world's first systemic photoprotective drug, approved in Europe and the USA for adult EPP patients.1 The drug has been administered to more than 1,400 patients to date in clinical trials, special access and compassionate use programs, and under European marketing authorisation. Over 9,800 doses of the drug have been administered.
In 2018, five national bodies within the Chinese government published a list of 121 rare disorders requiring treatment, including the group of porphyrias.2 The prevalence of EPP in China ranges from 1:75,000 to 1:211,000.3 On a prevalence basis, an estimated 5,000 Chinese residents suffer from EPP, for which there is no approved therapy.
CLINUVEL and Winhealth will work with prominent hospitals in China to facilitate EPP patient treatment. The Named Patient Program will include up to 10 Chinese EPP patients – treated according to US and EU protocols – who will be evaluated during a defined period of time. Local subsidies are available to enable eligible EPP patients to receive treatment.
Safety and effectiveness data captured under the NPP will be included in a Chinese NDA alongside data captured from CLINUVEL's clinical trial and pre- and post-authorisation programs in Europe and the USA.
COLLABORATION: CLINUVEL AND WINHEALTH

The CLINUVEL-Winhealth collaboration aims to facilitate EPP patient access to treatment through controlled distribution of SCENESSE®. The formal agreement provides responsibilities for engagement with clinical experts to establish the first standard of care for EPP in China, much in line with CLINUVEL's European and US programs. Under the collaboration agreement, CLINUVEL remains responsible for clinical care and pharmacovigilance, while Winhealth is in charge of hospital management.
Following treatment with SCENESSE® under the NPP, CLINUVEL and Winhealth will evaluate the safety and effectiveness in Chinese EPP patients.
The collaboration will also focus on subsequent registration of SCENESSE® on the National Drug Reimbursement List. Further commercial terms of the collaboration have not been disclosed.
COMMENTARY

"In Winhealth we identified an equally ambitious company which aligned its clinical approach and commercial expectations and values with ours," CLINUVEL's Director of Global Operations, Mr Lachlan Hay said. "As CLINUVEL expands and strengthens its global reach, we are establishing a CLINUVEL team in Shanghai to coordinate the Chinese operations.
"Our staff have taken a staggered and deliberate approach to identify the best moment to enter Asia. We first established research and development laboratories in Singapore, and simultaneously talked to Chinese authorities to gauge the interest and willingness to make SCENESSE® clinically available in the People's Republic. Following the October FDA approval, we assessed that the chance of clinical success in China was now higher, since we understood that the NMPA would be receptive to clinical data generated in Europe and the United States as part of its evaluations.
"Among a number of Chinese competitors, we selected Winhealth due to its aligned business attitude, rapidly expanding capabilities, well-trained professionals, and deep-rooted contacts with more than 2,000 Chinese hospitals. In seeking cross-border collaboration, we engaged over a protracted period of time in discussions to assess the level of trust we could have in the partner, and once common outlook, depth, and commitments were identified, a collaborative foundation and clear milestones have emerged."
"EPP is a severe rare disorder in China representing an unmet medical need," Winhealth's Chair and CEO, Mr Jack Wang said. "We are very excited about the partnership with CLINUVEL and looking forward to bringing the breakthrough therapeutic into China in the very near future. As an organisation dedicated to the local development and commercialisation of branded therapeutics in the China region, Winhealth focuses on bringing external innovation from world-reputable firms into the hands of the Chinese patients. We will be working closely with our colleagues at CLINUVEL in order to accelerate the availability of SCENESSE® to the Chinese patients."
1 SCENESSE® (afamelanotide 16mg) is approved in the European Union as an orphan medicinal product for the prevention of phototoxicity in adult patients with erythropoietic protoporphyria (EPP). SCENESSE® is approved in the USA to increase pain free light exposure in adult EPP patients with a history of phototoxicity. Information on the product can be found on CLINUVEL's website at www.clinuvel.com.
2 He et al (2018). China has officially released its first national list of rare diseases. Intractable Rare Dis Res. 2018 May; 7(2): 145–147.
3 Casanova-González (2010). Liver disease and erythropoietic protoporphyria: A concise review. World Journal of Gastroenterology, 16(36), 4526. Elder, et al (2013). The incidence of inherited porphyrias in Europe. Journal of Inherited Metabolic Disease, 36(5), 849–857.