CLINUVEL'S APPROACH TO RISK MANAGEMENT AND ENVIRONMENTAL, SOCIAL & GOVERNANCE CRITERIA
CLINUVEL recognises prudent risk management is critical to the achievement of responsible and sustainable corporate performance. Risk management extends to Environmental, Social and Governance (ESG) criteria. In the 2019 Annual Report, CLINUVEL outlined its ESG framework. In the 2020 Annual Report published in October 2020, we expanded on this framework to provide a comprehensive statement of our approach to the management of risk and ESG criteria. This was timely in the context of the coronavirus pandemic that has changed the world in which we live and operate. How we engage with one another, balance work and life, produce goods and services, and manage the impact of the increase in public spending incurred to support people and economic activity, has changed to varying degrees, and will continue to do so.
There are a multitude of known and unknown risks facing people, governments, businesses, and other operators in the economy. For businesses across the globe, as for other economic entities, the need for prudent risk management has been underscored by the coronavirus pandemic and its direct and indirect impact on their viability and future performance. This statement, drawn from the 2020 Annual Report, provides an overview of CLINUVEL's approach to risk management, and its commitment to the prudent management of ESG criteria which are now integrated within risk management and investment decisions and are closely linked to sustainable corporate performance.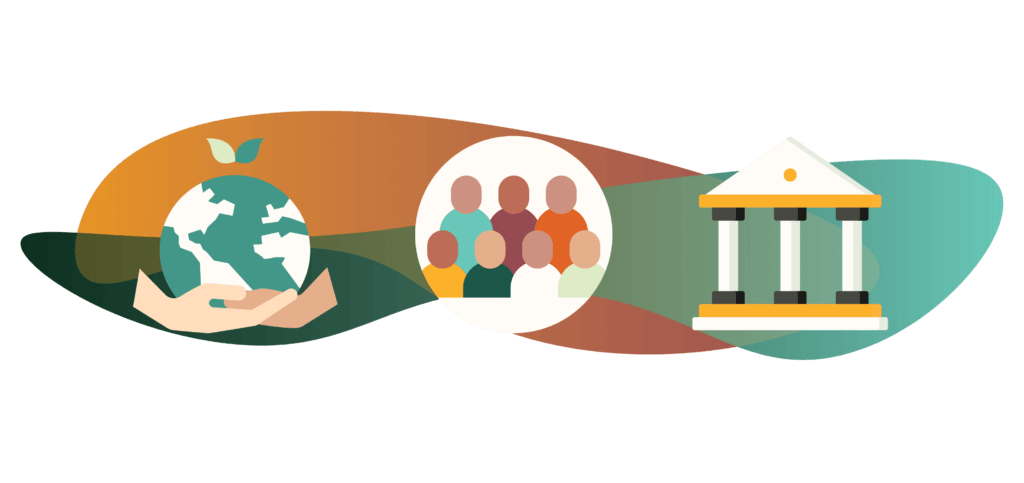 CLINUVEL'S PRUDENT APPROACH TO RISK MANAGEMENT:
The prudent management of risk is essential to the achievement of CLINUVEL's strategic initiatives and the progress of the Company towards a diverse and integrated biopharmaceutical company aimed at providing treatments to multiple patient groups. CLINUVEL has a conservative risk culture and this is reflected in its thrifty financial management over the years to develop and commercialise SCENESSE® (afamelanotide 16mg) for the treatment of adult patients with erythropoietic protoporphyria (EPP). The Board of Directors has mandated its executive management to execute a conservative strategy while growing the Group of companies. Specifically, the development cost of SCENESSE® has been well below the cost of comparable pharmaceutical company orphan drug development focused on a new molecular entity. In addition, CLINUVEL's decision to self-distribute SCENESSE® in Europe and the USA has proven cost effective and ensures value for shareholders. With careful cost control and prudent management decisions, CLINUVEL has strengthened its balance sheet after four years of commercial operations, with no debt and a cash position sufficient to finance its immediate future expansion. CLINUVEL is risk adverse and deliberate in its actions, and actively seeks to identify and proactively manage various risks. The core of our risk approach is the maintenance of a risk register that details and ranks identified risks and their mitigation. The risk register enables the formal consideration of risk by senior management and the Board, while also highlighting potential opportunities. This in turn helps to ensure that all significant risks are suitably identified, assessed, and managed. A key part of risk management is ensuring we meet societal expectations, regulations and laws on corporate standards and conduct. Thus, since ESG criteria cover essential aspects of our operations and adherence to these serves to minimise risk, these are very much a part of our risk management approach and are included in the risk register. There is a multitude of benefits to maintaining an active risk register, the most obvious being ensuring the Company is well-run and keeping Board and management alert to the risks which need attention.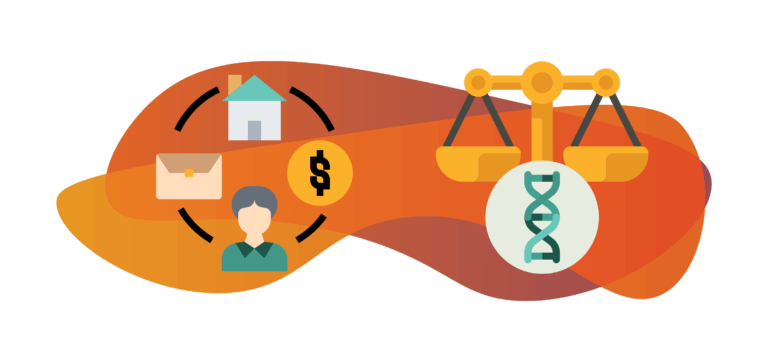 CLINUVEL'S ESG FRAMEWORK:
The United Nations Global Compact and tenets on ESG and sustainability inform CLINUVEL's approach to ESG management. You can learn more about the UN ten universal principles in business and five defining characteristics of corporate sustainability here:
The United Nations (UN) Global Compact (Global Compact) was established in 2000 by then UN Secretary-General, Kofi Annan to implement universal principles in business that advance responsible corporate citizenship, better aligned to the UN's global development objectives. In January 2004, Annan wrote to 55 of the world's leading financial institutions to invite them to develop guidelines and recommendations to better integrate ESG criteria in the operation of financial markets. Twenty financial institutions participated and endorsed the resulting report, "Who Cares Wins", in December 2004. The report was completed under the auspices of the Global Compact and contained a "call to action" to stakeholders in the financial and business world: companies were asked to lead the implementation of ESG principles and policies by providing information and reporting on related performance and to identify and communicate the key challenges and value drivers associated with ESG issues.
Since then, ESG has gained prominence throughout the global investment community, playing a key role in the analytical assessment of companies and investment decisions. (ESG based investing is often referred to as sustainable investing, responsible investing, impact investing or socially responsible investing). Large and influential institutional investors have aligned prudent management of ESG criteria with sustainable long-term growth and have integrated ESG criteria into their due diligence of investments. An online search for the term "ESG and company performance" reveals a multitude of studies that support a positive correlation between responsible ESG management and enhanced financial performance, efficiency, and firm value. A review by Friede, Busch and Bassen (2015) of around 2,200 individual studies since the 1970s concluded that roughly 90% of studies found a non-negative correlation between ESG criteria and corporate financial performance, with a stable link evident over time. The Global Compact is a call to action to companies around the world to align their strategies and operations with five defining characteristics of corporate sustainability and ten universal principles in the areas of human rights, labour, environment, and anti-corruption. The UN vision is that appropriate action in these areas will support their broader sustainable development goals. The Global Compact is the world's largest global voluntary corporate sustainability initiative with over 8,000 companies and 4,000 non-business participants in over 160 countries. The five defining features of corporate sustainability and ten universal principles promoted by the Global Compact are outlined below: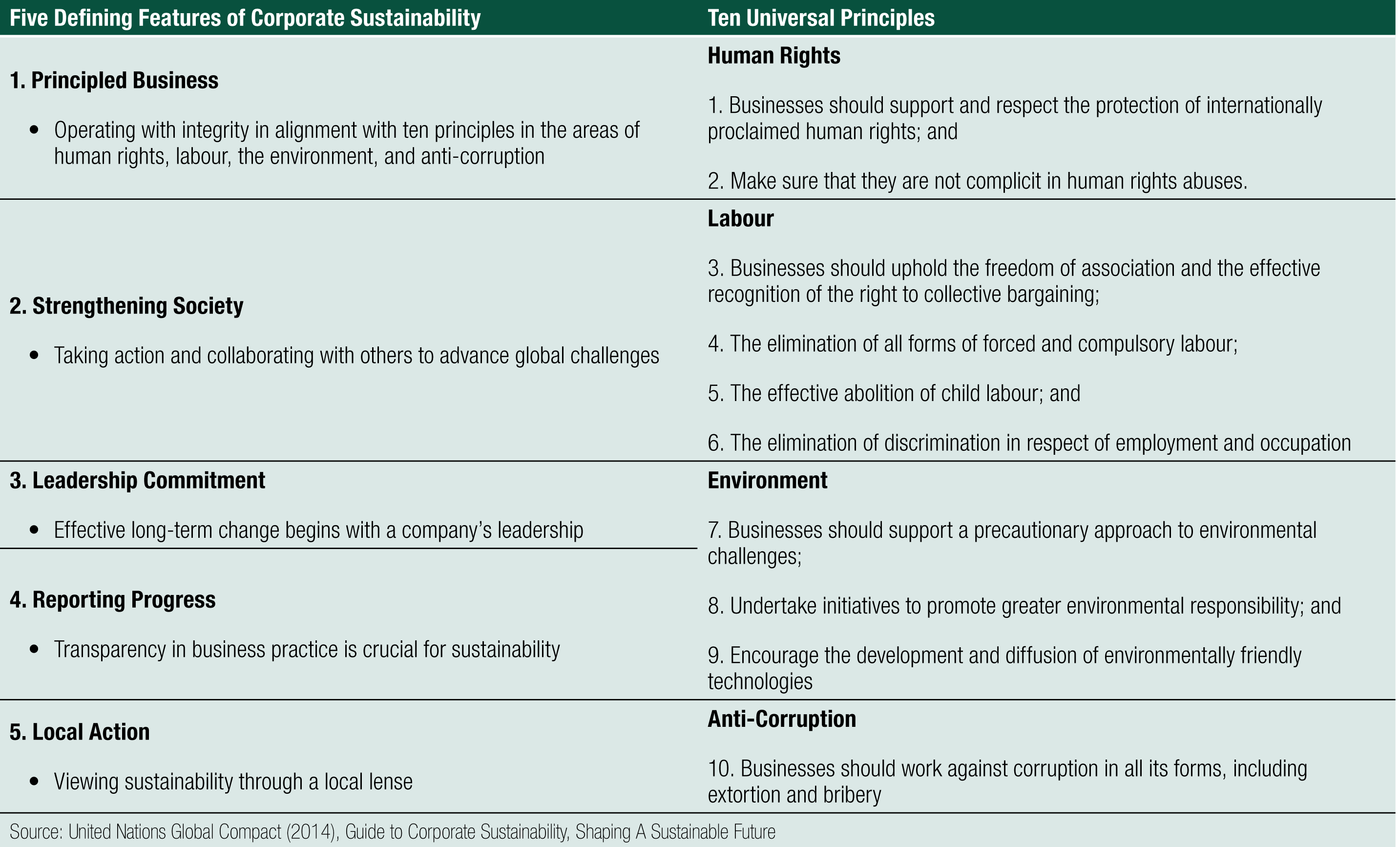 As a responsible corporate citizen and active manager of risk, CLINUVEL embraces the ESG Framework outlined below:

CLINUVEL's values are placed at the base of the framework to reflect their fundamental foundation in governing our behaviours and how we conduct our business.
The key tenets of this framework are explained further in relation to:
CLINUVEL has a conservative and prudent risk management culture with a firm commitment to environmental and social responsibility with appropriate corporate governance as a key accountability to underpin long-term sustainability and performance. The commitment to prudently manage risk and adhere to ESG criteria as a responsible corporate citizen is strongly held at Board level, by executive management and extends to all CLINUVEL staff. The Company's vision and values (which can be reviewed here), support effective operations aligned to the achievement of ESG and sustainability criteria. We regard our journey to sustainability as an ongoing process of continuous review and improvement to enhance our ESG performance and to share our progress with stakeholders in periodic announcements and reports, such as the Annual Report and the CLINUVEL website. All stakeholders should be comforted by this responsible and prudent approach.
The Global Compact (2004), Who Cares Wins, Connecting Financial Markets to a Changing World
UNEP Finance Initiative, A legal framework for the integration of environmental, social and governance issues into institutional investment, October 2005
New York Stock Exchange (2006), Principles for Responsible Investment
Gunnar Friede, Timo Busch and Alexander Bassen (2015) ESG and financial performance: aggregated evidence from more than 2000 empirical studies, Journal of Sustainable Finance & Investment, 5:4, 210-233, DOI: 10.1080/20430795.2015.1118917
United Nations Global Compact (2014), Guide to Corporate Sustainability, Shaping A Sustainable Future
United Nations Global Compact (2017), United Nations Global Compact Progress Report, Business Solutions to Sustainable Development
International Labour Organization (2015), Compendium of International Labour Conventions and Recommendations, http://www.ilo.org/wcmsp5/groups/public/—ed_norm/—normes/documents/publication/wcms_413175.pdf
Jeff Katz and Annie Hancock, Ropes and Gray LLP (2017), Short Activism: The Risk in Anonymous Online Short Attacks, Harvard Law School Forum on Corporate Governance, November 27